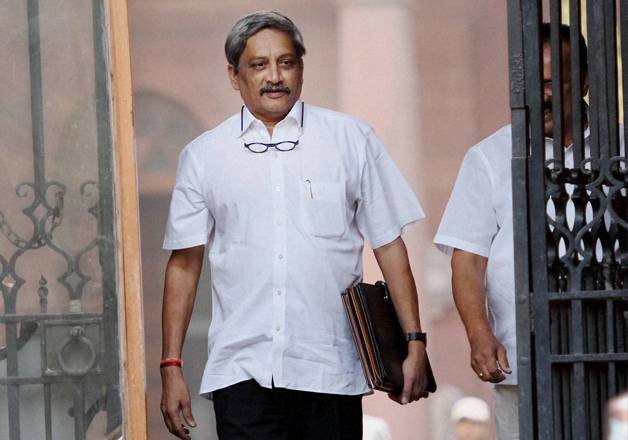 Defence Ministry today rubbished media reports claiming that there has been change in the rank structure or the status of Armed Forces personnel with respect to their civilian counterparts.
Refuting media reports, the Ministry, in a release here, termed rumours in this regard as 'erroneous' and maintained that the government had issued no order lowering the status of military officers with respect to their civilian counterparts in the Armed Forces Headquarters, and asserted that there was no such move either.
"It is clarified that there has been no down-gradation or any change in the existing equivalence of the Service ranks whatsoever. The existing functional equivalence as clarified in 1991 and further reiterated in 1992, 2000, 2004 and 2005 has only been re-affirmed," it said.
"Media reports, quoting a ministry circular dated October 18, are erroneously stating that the equivalence has been disturbed and status of Service officers has been downgraded," it added.
"It is further clarified that the present reiteration of rank equivalence, is only for matters of assigning duties and functional responsibilities as is already existing in different offices of the respective Service Headquarters of the Army, Navy and Air Force having component of service personnel as well as civilian officers," it said, adding that this has no bearing on civilian employees outside these offices of the service headquarters. 
Defence Minister Manohar Parrikar had on Tuesday assured that the ministry would check if ranks of armed forces personnel have changed vis-a-vis their civilian counterparts, and any discrepancies would be rectified in a week.
According to the October 18 circular, a Major General in the army and equivalent -- Rear Admiral in the navy and Air Vice Marshal in the air force -- will be equal to a principal director in the civil service ranks at AFHQ.
A Brigadier in the army, and equivalents -- Commodore in the navy and Air Commodore in the air force -- will be equal to a director, and a Colonel in the Army -- Captain in the navy and Group Captain in the air force -- will be equal to a joint director in the civil service.
Earlier, a Colonel was equated with a director, Brigadier was treated at par with a deputy director-general, and a Major General was treated as equivalent to a joint secretary.
Parrikar, however, said that the classifications do not reflect the status, but are related to "functional responsibilities", and added that it is being studied.
With IANS Inputs