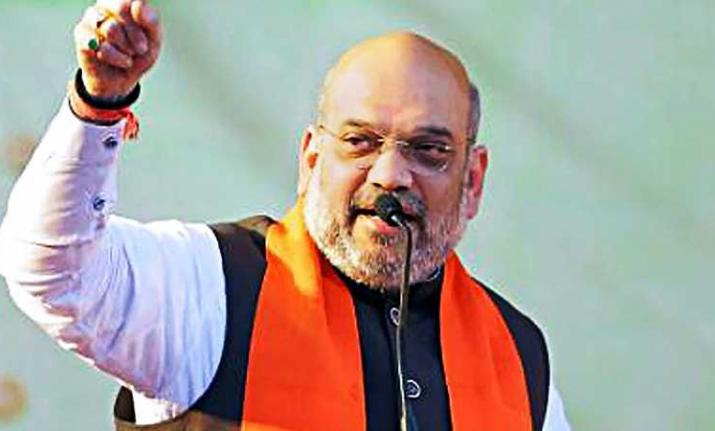 BJP president Amit Shah on Monday said that Prime Minister Narendra Modi has transformed Kashi in the last five years.
Addressing Bharatiya Janata Party (BJP) activists in Varanasi, Shah said that Modi had placed his trust in the people of Kashi and they too had reciprocated the trust.
"To maintain the traditions of Kashi and to develop it further is a big challenge. We have only completed five years of work. And you have given Modi another innings," Shah said.
He said that in the past five years, work was done in the field of improving the ghats along the Ganges and electric wiring in the city besides ensuring cleanliness.
He also thanked voters in Varanasi for supporting PM Modi and re-electing him to the Lok Sabha for the second term. 
"I thank your all. At the same time you are lucky to have a person like (PM) Modi to represent you in Lok Sabha," he said while addressing the party workers.
"I have come to thank with folded hands the people of Kashi and Uttar Pradesh, the voters and party activists" for the BJP's sweeping victory in the Lok Sabha battle, he added.
"Perhaps it is the only election where the candidate has not visited constituency after filing nomination. It reflects the confidence Modi had on his voters," he said.
Shah accompanied Modi to Varanasi where the prime minister offered prayers at the Kashi Vishwanath temple soon after his arrival.
Both Shah and UP Chief Minister Yogi Adityanath, in their speeches here, focused on the "gruelling" campaigning that Modi undertook in the run up to the general elections.
(With inputs from agencies)
ALSO READ : BJP workers being killed for their ideology: Modi in Varanasi
WATCH: Yogi Adityanath, Amit Shah address BJP workers in Varanasi