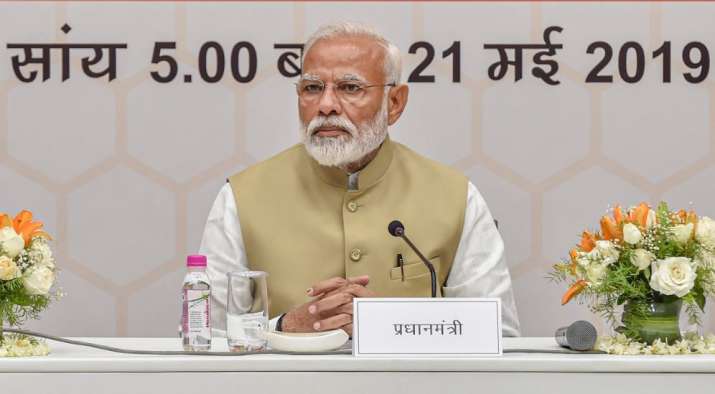 After the exit polls' predictions that Prime Minister Narendra Modi is likely to retain power, there is an atmosphere of tension in Pakistan. 
Since the Indian media aired the results of exit polls, there have been rounds of discussions and debates in the news channels of Pakistan. Experts in Pakistan are worried that what will happen in case Modi government retains power.
Interestingly, on 19th May (the day when the exit poll results were announced), in Google trends, PM Narendra Modi was searched more in Pakistan than in India.
As per Google, in Pakistan, PM Modi was searched the most in Balochistan, 100 per cent.
The India TV-CNX Exit Poll has predicted a clear majority for the Bharatiya Janata Party-led National Democratic Alliance in the 17th Lok Sabha and a second term for Narendra Modi as the prime minister of the nation.
The exit poll survey says the National Democratic Alliance (NDA) stands to secure over 300 seats; with the BJP's share of over 250 seats.
Furthermore, the survey has projected a gain of over 60 seats for the Congress-led United Progressive Alliance (UPA), taking its tally to 125 in the 17th Lok Sabha.
Meanwhile, on Tuesday, BJP chief Amit Shah hosted a dinner for leaders of NDA allies that was attended by top leaders including Prime Minister Narendra Modi, Bihar Chief Minister Nitish Kumar and Shiv Sena supremo Uddhav Thackeray among others.
The dinner was followed by a meeting in which nearly two dozen allies facilitated Prime Minister Modi. All NDA partners came one after another and felicitated him with a shawl.
The 2019 Indian general election was held in seven phases from 11 April to 19 May 2019 to constitute the 17th Lok Sabha. The counting of votes will be conducted on 23 May and on the same day the results will be declared. The 2019 elections attracted a turnout of over 67% – the highest ever in the history of Indian general elections.
Legislative Assembly elections in the states of Andhra Pradesh, Arunachal Pradesh, Odisha and Sikkim were held simultaneously with the general election.
[ALSO READ] Phir ek baar Modi sarkar? India TV-CNX Exit Poll predicts 300 seats for BJP-led NDA
WATCH VIDEO: