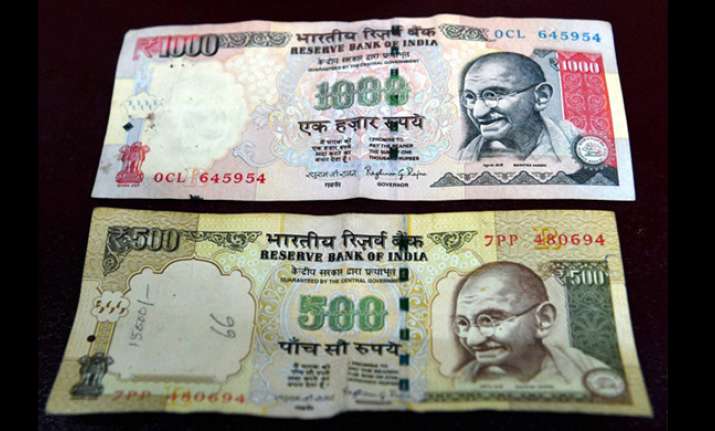 In a sensational crackdown on corruption, black money and fake currency, Prime Minister Narendra Modi on Tuesday announced the scrapping of the old Rs 500, Rs 1000 notes effective November 9.
As news broke, micro-blogging website Twitter witnessed hilarious reactions pouring in. Many on the platform found humour in this bold move and didn't miss the chance to bring out their sarcastic side.
While few suggested that the now-useless notes could be used to eat snacks, there were others who thought the burning of them could increase smog in the National Capital, Delhi.
In all, Twitter had a field day yesterday and we have collated the best jokes for you that will crack you up. Have a look:
Damn. A lot of beds in Gujarati households are going to seem uncomfortable tonight

— Rohan (@mojorojo) November 8, 2016
Always knew Modi would bring about massive amounts of change.

— New Khosla Kunj (@sidin) November 8, 2016
Kanti Shah was a visionary. pic.twitter.com/J72n8Or44k

— Biswapati Sarkar (@ChhotaThalaiva) November 8, 2016
#BlackMoney
Modi played the TRUMP card 👍

An poori india 🇮🇳 Hillary hai 😳@narendramodi

Salute sir

— Rm 🇮🇳 (@raj_speak) November 8, 2016
Never thought we'd ever get bhel inside a 500 rupee note.

— All India Bakchod (@AllIndiaBakchod) November 8, 2016
Kohli: Who cares. I always deal in 100s.

— cricBC (@cricBC) November 8, 2016
Also, kindly ban chocolates that are given as change for 1.00 and 2.00 rupees.

— The Garden Art Journal (@Neelavanam) November 8, 2016
Ugh. Already? pic.twitter.com/d7H5jbptw9

— Raju PP (@rajupp) November 8, 2016
Acha chalta hun, duaaon mein yaad rakhna. !! pic.twitter.com/FR22YIsYKc

— Sachin Chaurasia (@i5achin) November 8, 2016
PM Modi has been applauded for taking such a bold step. This was termed as the Prime Minister's 'surgical strike' on black money holders. As a part of the plan to bring in new currency notes, ATMs will remain shut for today and in some places tomorrow, November 10. Though this would pose as an inconvenience to citizens, PM Modi said that effective measures will be taken to make it more feasible.
The new currency notes of value Rs 500 and Rs 1000, will be rolled out from November 10, said PM Modi. ATM withdrawals will be restricted to Rs 2000 per day and withdrawals from bank accounts will be limited to Rs 10,000 a day and Rs 20,000 a week, for some time now.