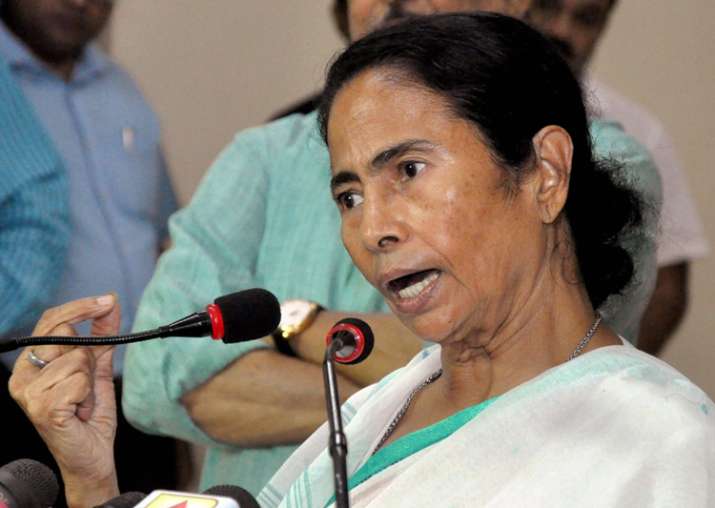 The Ministry of Home Affairs today rubbished West Bengal Chief Minister Mamata Banerjee's claim that the Centre was not cooperating the administration in maintaining law and order situation in the state.
Citing MHA sources, PTI reported that the West Bengal government has returned an additional 400 paramilitary BSF troops sent for deployment in the riot-hit areas of North 24-Parganas district. The state government has its own security forces like the Eastern Frontier Rifles and was not deploying

them, they said. However, the state government was not deploying these forces and instead blaming the central government, the sources said.
Four BSF companies (comprising 100 personnel each) were sent to Basirhat and two day back, four additional companies were also dispatched, but these were returned by the state government, the ministry sources said.
The MHA's response came after West Bengal Chief Minister Mamata Banerjee said the central government has a non-cooperative attitude and the additional four companies were never sent.
Referring to Darjeeling hills which have also witnessed violence, the sources said 11 companies of paramilitary force personnel were sent by the Centre, including one company consisting of women. The state government also conveyed to the Home Ministry that the all-woman company should be withdrawn, they said. 
Communal clashes broke out in Baduria in Basirhat sub-division of the district on Monday following an "objectionable" Facebook post. The situation in the riot-hit areas was limping back to normal with no incidents of violence being reported in last three days.
However, the Army was called out in Darjeeling as violence spread after death of a youth allegedly in police firing. The indefinite shutdown entered its 24th day. The hill parties are demanding a separate Gorkhaland state carved out of West Bengal.