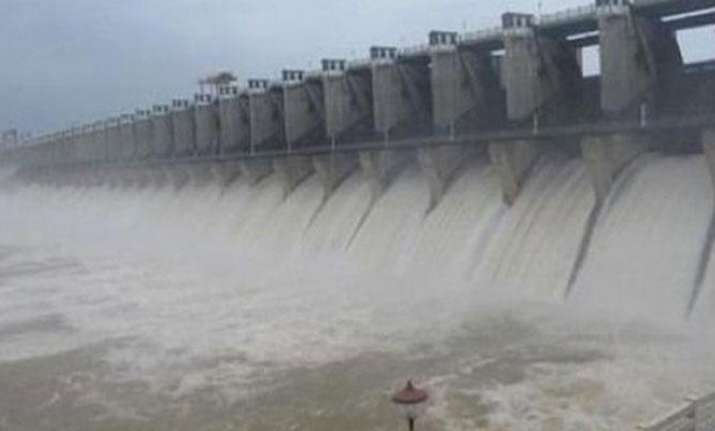 Terming the Cauvery Supervisory Committee order to release 3,000 cusecs daily to Tamil Nadu between 21 September and 30 September as "disappointing" and a "blow", Karnataka government on Monday said it would challenge the decision in the Supreme Court on Tuesday.
"As the committee's order to release 3,000 cusecs daily for 10 days from September 21-30 is disappointing and a blow to our interests, we have decided to challenge it in the Supreme Court on Tuesday," home minister G Parameshwara told reporters. 
"We are repeatedly facing injustice, chief minister and the Cabinet will decide on next course of action to be taken," he said.
If the judgements that are coming out are causing injustice to us repeatedly, our state government will have to take some decision," he said. 
As Karnataka and Tamil Nadu failed to reach an agreement on the quantum of water to be released, Union Water Resources Secretary and Chairman of the committee Shashi Shekhar on Monday directed Karnataka to release 3000 cusecs of water daily to Tamil Nadu from 21 to 30 September.
Soon after the development, sporadic protests were reported from different places, especially in Mandya district, the epicentre of the Cauvery agitation, where protesters blocked the Bengaluru-Mysuru highway. Following Monday's order and with the issue again coming up before the Supreme Court on Tuesday, elaborate security arrangements have been made by the state government.
Parameshwara, who chaired the meeting of senior police and Home Ministry officials said, "We have discussed security arrangements to be made to prevent any untoward incidents, they (police officials) will do necessary arrangements." Chief Minister Siddaramaih also chaired a meeting in which the Home Minister, DGP Omprakash, city Police Commissioner NS Megharikh and other senior officials were present.
To ensure that no untoward incident occurs, senior police officials said 15,000 police personnel along with Karnataka State Reserve Police, City Armed Reserve Police, Rapid Action Force as well as Quick Reaction Teams have been deployed all over city.
Issuing a warning against rumour mongering, officials said prohibitory orders under section 144 of CrPC would be in place in the city till 25 September. Authorities have also prohibited sale of liquor and opening of bars, wine shops and pubs from 6 am to 1 am on Tuesay in the commissionerate limits.
Violence had erupted in the city on 12 September with dozens of buses and lorries with Tamil Nadu number plates being set on fire as mobs vented their fury over reports of some incidents of attack on Kannadigas and their properties there.
It had flared up soon after the apex court gave its amended order, directing Karnataka to release 12000 cusecs of water daily to Tamil Nadu till 20 September. Both opposition parties BJP and JD(S) have said that government should not agree to release water to Tamil Nadu.
State BJP President BS Yeddyurappa has urged the state government not to release water to Tamil Nadu "no matter what the consequences are".
"The state government must say it is well-nigh impossible due to existing circumstances and stick to this stance in the interest of the people in general and farmers in  particular," he said.
Agencies