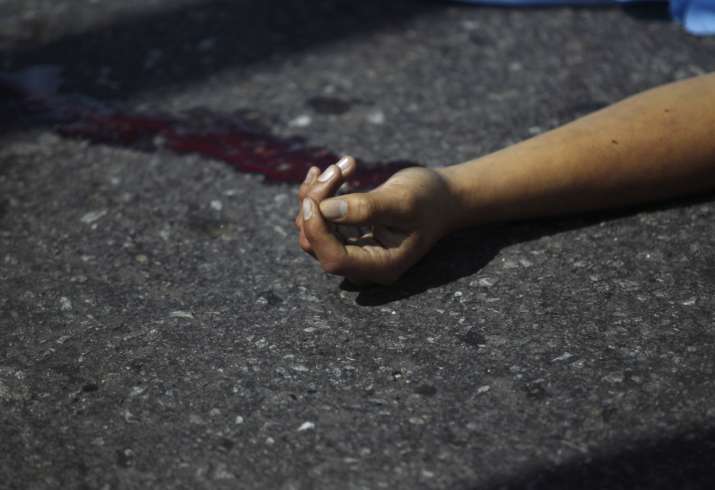 A 21-year-old girl, who was pursuing her post-graduation in Fashion Technology from a reputed college, was allegedly hacked to death by her jilted lover, a 22-year-old MBA student. 
According to a Times of India report, the shocking incident occurred in Jaipur's Vidhyadhar locality on Wednesday evening and the accused was nabbed by the police Thursday morning, just six hours after he killed the girl. 
The police said that it is a clear case in which the jilted lover was envious of the fact that the girl has started seeing another boy. 
According to the police, the aspiring fashion designer, identified as Harshita Gupta, resided in Khandelwal Towers in Vidhyadhar Nagar. On Wednesday, she left her home at 6:30 pm. 
"She told her mother that she was going to a nearby cyber cafe. She didn't return till 9 pm. Suspecting the worst, the family reported the matter to police at 9.30 pm," Rajesh Meel, additional deputy commissioner of police (north) said. 
As soon as a missing complaint was lodged at Vidhyadhar Nagar police station, several police teams were sent to different public places in the nearby areas. 
 

"The first thing that came to our notice was that the girl had previously had an affair with the suspect, identified as Jayant Sodhani. He lived in the same locality. They broke up in June 2016. The second information that came to us was that some people had spotted the two at a crowded place in Vidhyadhar Nagar at 7.30 pm," said Rajesh Meel. 

 
Jayant was first brought to the police station at 11:30 but was allowed to go after some time as the girl's status was 'missing' by that time. However, police officials followed the suspect in disguise. 
Confirmation on Harshita's murder came on Thursday morning when some passers-by informed the police about a dead body lying at an isolated place in Vidhyadhar Nagar.
The body was identified by Harishita's parents and the police immediately nabbed Jayant. 
According to the police, the accused has confessed to the crime and the knife as well as the boy's car with blood marks have been seized. 
Harshita was forced to the back seat of the car and was stabbed at least 15 times on her neck, abdomen and face, police said. 
The accused, initially, did not show any sign of regression and said that he did not want to kill her, but it just happened. He, however, broke down in the evening and was seen repenting.