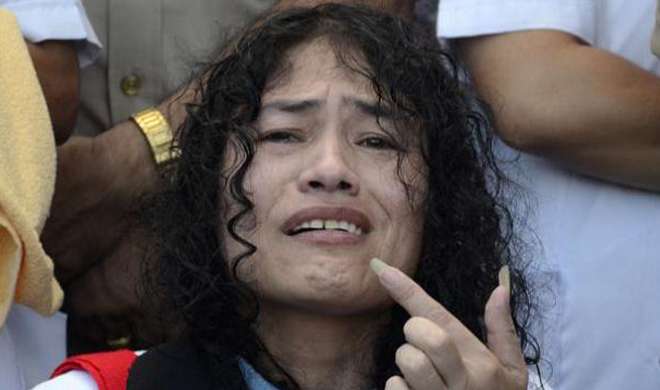 Irom Sharmila, the Iron Lady of Manipur, has big plans in her life. After breaking her 16-year long fast, she now wants to become the Chief Minister of Manipur so that she could get Armed Forces (Special Powers) Act (AFSPA) lifted from the state.
However, she is facing a big challenge before actively plunging into mainstream electoral politics.

 

Under provisions of Indian constitution, only an Indian citizen can contest either parliamentary or Assembly elections.
Irom Sharmila, however, has not a single document to prove her Indian citizenship, as on today.
She has no permanent account number (PAN) card, no voter identity card and not even a bank account which makes it difficult for her to contest upcoming Manipur Assembly elections slated to be held early next year.
The term of the present Manipur Assembly expires on 18 March 2017.
Irom Sharmila's supporters and friends are now working overtime to provide her with necessary documents so that her "Indian" citizenship could be legally established.
"Her campaign, if at all she ends up in politics, needs to be crowd-funded. And for that she needs a bank account and a PAN card while it is unimaginable for anyone without a voter ID to be a people's representative," one of her friends told Hindustan Times.
44-year old Irom Sharmila went on an indefinite fast in November 2000 demanding the repeal of AFSPA. She was forcibly given liquid food by the government all these years.
She broke her fast early this month saying she now wanted to fight this battle politically.
Her decision, however, didn't go down well with a large section of people of Manipur which accused her of betraying the faith the people of the state reposed in her.