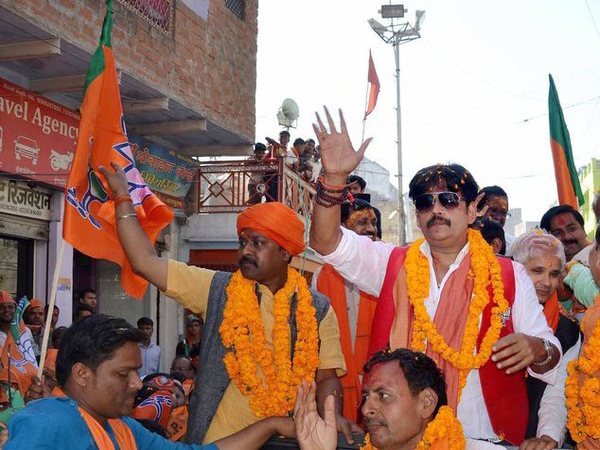 Bharatiya Janata Party (BJP) candidate Ravi Kisan is set to sweep Gorakhpur as the party is set to dominate Uttar Pradesh Lok Sabha election once again winning up to 50 out of the 80 seats, according to the India TV-CNX Exit Poll.
However, the BSP-SP alliance, who fielded former minister Ram Bhuwal Nishad, is giving a tough fight to him with the Exit Poll predicting 13 seats for BSP and 14 for the Samajwadi Party.
Gorakhpur became a prestige issue for Chief Minister Yogi Adityanath after the BJP faced defeat in 2018 by-polls.
The party later fielded the Bhojpuri actor from the seat.
This constituency was represented by Yogi Adityanath in Lok Sabha from 1998 to 2017, before he became the chief minister of Uttar Pradesh.
Gorakhpur went to polling in the seventh phase including Varanasi, Chandauli, Deoria, Kushinagar, Ghazipur, Ballia, Ghosi, Mirzapur, Maharajganj, Basgaon, Robertsganj and Salempur.