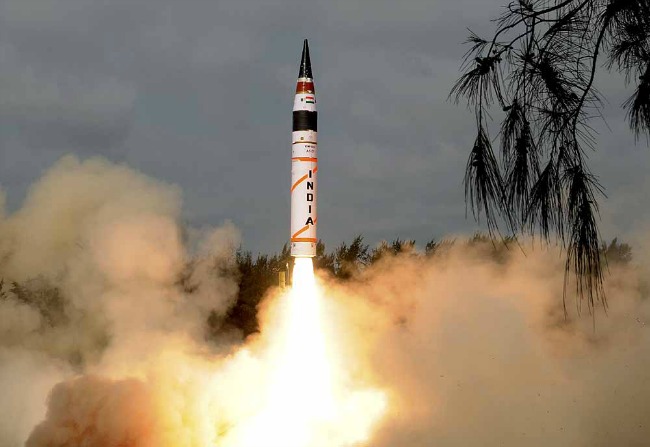 India on Thursday successfully test-fired its nuclear capable surface-to-surface Agni-V ballistic missile with a strike range of over 5000 km from a test range off Odisha coast, defence sources said.
As per ANI report, the missile was test-fired from the Abdul Kalam Island defence test facility at 9:53 am.
"We have successfully launched nuclear capable ballistic missile Agni-V today", said Defence Minister Nirmala Sitharaman soon after the launch.
Describing the trial as "fully successful", the sources said, the sophisticated missile travelled for 19 minutes and covered 4,900 km. 
Agni-V is about 17-metre long and weighs over 50 tonnes.