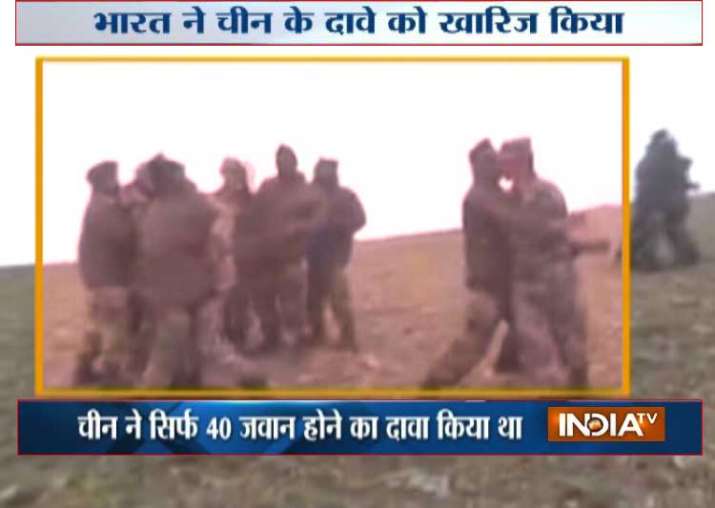 Rejecting Chinese claims that the number of Indian security personnel at Dokalam has come down, senior government officials on Wednesday said that India has not reduced its troops at the tri-junction.
The officials asserted that there was a "status quo" at the Dokalam for past six weeks, news agency PTI reported.
The strong rebuttal came after Chinese foreign ministry issued a document on Wednesday, saying the number of Indian troops was 40 by end of July from 400 in June.
"Over 400 people at one point, have put up three tents and advanced over 180 metres into the Chinese territory. As of the end of July, there were still over 40 Indian border troops and one bulldozer illegally staying in the Chinese territory," the document said.
Countering Chines contention, sources in New Delhi maintained that around 350 Indian Army personnel have been in Dokalam for last six weeks after China tried to build a road in the area, triggering the standoff.
China also said that it has conveyed its firm stand to India that it must take "concrete actions" by immediately pulling back troops from Dokalam with "no strings attached" to resolve the current standoff.
External Affairs Minister Sushma Swaraj last month had said that both sides should first pull back their troops for any talks to take place.
India also conveyed to the Chinese government that the road construction would represent a significant change of status quo with serious security implications for it.
National Security Adviser (NSA) Ajit Doval was in Beijing last month to attend the BRICS NSAs meeting.
During the visit, Doval held bilateral meeting with State Councillor Yang Jiechi. Dobval and Yang are also Special Representatives of the boundary talks between the two nations.
The Chinese Foreign Ministry said during his talks with Doval, Yang "urged India to respect Chinas territorial sovereignty, the international law and the basic rules governing international relations and immediately pull back the trespassing India border troops to the Indian side of the boundary with no strings attached."
Ministry of External Affairs Spokesperson Gopal Baglay on Wednesday reiterated India's stand articulated in its June 30 statement and called for peace and tranquility along the border.
"India's position on and related facts have been articulated in our press statement of June 30, 2017," Gopal Baglay told media persons.
"India considers peace and tranquility in the India-China border areas as an important prerequisite for smooth development of our bilateral relations with China," he said.
On Wednesday, China claimed that it had informed India that it would be constructing a road in Doklam area in Sikkim sector and again asked New Delhi to withdraw its troops immediately from the area.
(With agency inputs)