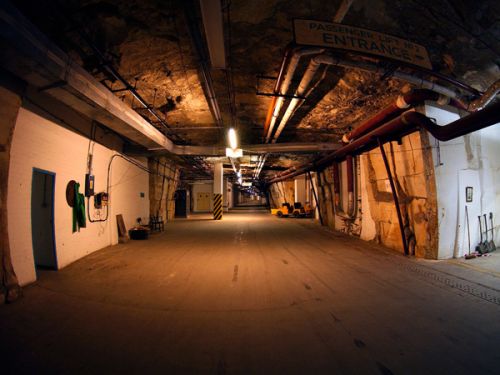 India is reportedly planning to create underground control rooms in major Indian cities that could secure data and communication against an attack using Weapons of Mass Destruction (WMDs) such as nuclear, chemical and biological.
According to a report in 'Sputnik', Delhi Police has identified two locations in India's national capital for the first phase of the initiative. 
Quoting its sources in Delhi Police, the report says that senior officials and concerned departments are in the process of preparing the initial plan for setting up an underground data control room, which will be submitted for government approval soon.
"A recently held security review meeting discussed the necessity of secure data communication networks center. The idea is at an initial stage. We are preparing a detailed report then we would be able to share details only at a later stage," a senior Delhi Police official was quoted as saying by 'Sputnik'. 
The report adds that the underground facility would be based on India's indigenously developed 'Reinforced Hardened Shelter'. 
This system was developed by Defence Research and Development Organisation (DRDO) last year for protection of Indian Armed Forces from nuclear, chemical and biological attacks. 
The underground facility would be capable of withstanding any radiation or thermal attack for up to seven days.