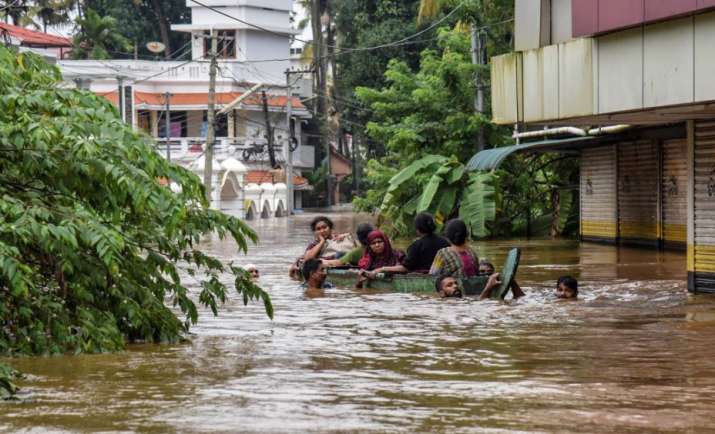 Massive relief and rescue operationa are being conducted in flood-hit Kerala, which is reeling under the wrath of torrential rains, which has so far claimed over 100 lives. 
Besides the Army, Navy and the Indian Air Force, the Coast Guard and the National Disaster Response Force have also mobilised additional manpower, boats and helicopters to scale up the rescue and relief operations.
Food packets and drinking water are being rushed to Kerala for distribution among the people in 14 worst affected districts, while additional NDRF teams are also being sent to the state to assist the local administration in operations.
Kerala Flood Fury: In Pics