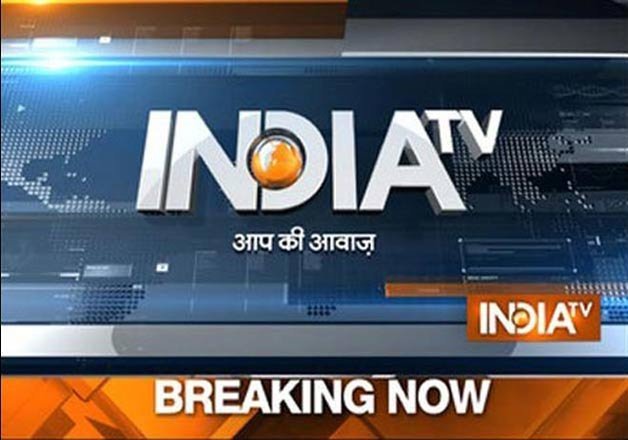 National News
Victory for cricket, says Justice Lodha after SC sacks Thakur and Shirke from top BCCI posts
Justice Lodha, who is heading the panel appointed by the apex court to clean up BCCI following the 2013 IPL betting and spot-fixing scandal, today termed the Supreme Court's decision to remove Anurag Thakur and Ajay Shirke from the posts of president and secretary at BCCI as a victory for cricket.
Politicians can't seek votes in name of religion, caste and race: SC
In a landmark verdict, the Supreme Court on Monday declared seeking votes in the name of religion, caste, race, community or language, as illegal. The SC ruling comes just months ahead of crucial assembly elections in five states where faith and caste are top poll issues.
Payment of 'service charge' at restaurants not mandatory, clarifies govt
In a crackdown against the practice of charging 'service charge' in lieu of tips, by the restaurants and hotels, the government has said that it is up to the consumer if he or she wants to pay tips for the kind of service provided. The Department of Consumer Affairs has said that the consumer has the discretion to pay 'service charge' as tips, which is often billed by eateries and hotels irrespective of quality of service
Rise above caste and vote for development of Uttar Pradesh, says PM Narendra Modi in Lucknow
Prime Minister Narendra Modi on Monday addressed a mega rally in Lucknow ahead of the crucial Uttar Pradesh assembly elections. Accusing the Samajwadi Party and BSP of doing politics at the cost of development, Prime Minister Narendra Modi on Monday urged the people of Uttar Pradesh to vote for the BJP to change the state's fortunes.
Safe New Year? 1,500 cops watched as mobs targeted women on New Year's eve in Bengaluru
As the world turned a new chapter with the onset of 2017, Bengaluru proved its abject failure in safeguarding the safety and dignity of women. The proof came when the turn of the new year in the hi-tech city witnessed horrific incidents of molestation and eve-teasing, despite the deployment of a staggering 1,500 police officials.
India successfully test fires nuclear-capable Agni-IV missile, can hit targets more than 4,000 km
The Defence Research and Development Organisation on Monday successfully carried out the final test run of nuclear-capable strategic ballistic missile Agni-IV. With a range of more than 4,000 km, the missile was successfully test fired from Balasore, officials said.
International News
Islamic State claims New Year's attack on Istanbul nightclub, Turkey hunts shooter
The New Year's attack at a popular Istanbul nightclub that killed 39 people, including two Indians, was on Monday claimed by the Islamic State group even as police hunted the attacker who remains on the run. The Islamic State-linked Aamaq News Agency said the attack was carried by a "heroic soldier of the caliphate who attacked the most famous nightclub where Christians were celebrating their pagan feast."
India's bid to ban Masood Azhar 'politically motivated', says Pakistan
Two days after China blocked the proposal to get the Jaish-e-Mohammed (JeM) chief and Pathankot attack mastermind Masood Azhar listed as a global terrorist, its close ally Pakistan said that India's bid at the UN to ban Azhar was a "politically motivated proposal" aimed at "masking its own terrorist activities in Pakistan".
35 dead, 61 hurt in Baghdad car bomb explosion
A car bomb explosion in eastern Baghdad today resulted in the loss of at least 35 lives, local media reported today. Around 61 others were wounded in the unfortunate incident. The explosion took place as a car detonated in a Shia neighbourhood of Sadr city, an Interior Ministry source was quoted as saying.
In a first, Myanmar vows to investigate atrocities against Rohingya Muslims
In a rare admission by its authorities of possible abuse of Muslims on part of its authorities, the Myanmar government on Monday pledged to investigate a recent video showcasing security officials abusing Rohingya Muslims and take action.
Business News
Expect normalcy in banking system by February-end, says SBI Chairperson
Sufferings of cash-starved people could continue a while longer with State Bank of India (SBI) Chairperson Arundhati Bhattacharya on Monday saying that she expects normalcy to return to the banking system by end-February or March.
I-T lens on jewellers for sale of 4 tonnes of gold in two days after 'note ban'
In yet another shocking revelation shedding light on the devious ways adopted by people to convert banned notes into gold, a survey conducted by the Directorate General of Central Excise Intelligence (DGCEI) has found that over four tonnes of gold worth over Rs 1,250 crore was sold within 48 hours of the announcement of the 'demonetisation' drive.
BHIM topples charts within 48 hours of launch, becomes top free app on Google Play with 50 lakh downloads
The e-payments application launched by the government has raced to the top of the charts less than two days since it was launched. BHIM, the mobile app launched by Prime Minister Narendra Modi to boost digital transaction, has become the number one free app in India on Google Play store with about 50 lakh downloads within 48 hours of its launch, reports said on Monday.
Entertainment News
Rangoon first poster out, movie will be a big competition of 2017, 3 reasons why
With many powerful stories and different experiments, 2017 will be written with silver pencil in Bollywood. One project that is looked promising due to the involvement of some fantastic actors is 'Rangoon'.  The first poster of the flick was released recently, and now we can't wait for its trailer to out soon.
Kapil's New Year 'Dhamaka', announces two new comedy shows
From hosting the famous show to defeating superstar Rajinikanth on the Forbes Celebrity 100 list, the ace comedian Kapil Sharma has come a long way. In the New Year, he has some good news for his fans. The actor has recently announced that in the coming days, two comedy shows will be produced under his production house K9.
Deepika starts promoting 'xXx', says she is nervous and excited
Actress Deepika Padukone who is gearing up for the release of her Hollywood debut 'xXx - Return of Xander Cage' recently started the promotions for the flick. She said that she was nervous as well as excited for the movie.
Sports News
If SC feels BCCI would do better under retired judges, I wish them all the best: Anurag Thakur
Sacked BCCI president Anurag Thakur today said that he respects the judgment of the apex court and that it was never a personal battle for him. However, in an veiled dig, Thakur, also a BJP leader, said that if SC believed that retired judges could manage the BCCI better, he can only wish them luck.
Hope BCCI doesn't lose its international standing, says sacked Ajay Shirke
Soon after the Supreme Court sacked him from the post of BCCI secretary, Ajay Shirke said he is "absolutely fine" with the court's order asking him to leave office but hoped that the Board does not lose its international standing owing to the administrative upheaval.