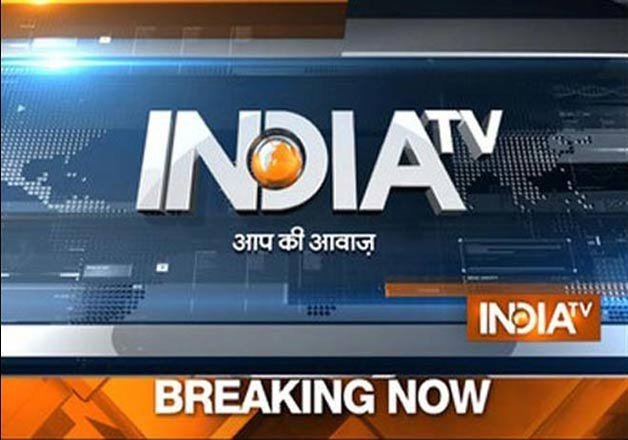 National News
SC refuses to stay demonetisation scheme but asks Centre to address public inconvenience
The Supreme Court today refused to stay the demonetisation of Rs 500 and Rs 1000 currency note but directed the Centre to take requisite steps to ensure that the general public was not burdened by its decision. "We will not be granting any stay," a bench comprising Chief Justice T S Thakur and D Y Chandrachud said.
Indelible ink to prevent repeat exchangers from overcrowding banks
In an attempt to curb the bee lines at banks, the finance ministry has come up with a method that would prevent the counters from being overcrowded by repeat exchangers of scrapped high denomination currency notes.
Akhilesh Yadav sparks controversy, says black money helped Indian economy during global recession
Commenting on the Indian government's sudden decision to demonetise Rs 500 and Rs 1000 notes to stamp out black money, Uttar Pradesh Chief Minister Akhilesh Yadav on Tuesday said that the economists were of the opinion that black money helped the Indian economy in times of global recession.
Demonetisation a 'fraud' to benefit a particular party, says Kejriwal; seeks rollback, SC-monitored probe
Delhi Chief Minister Arvind Kejriwal on Tuesday termed the Narendra Modi government's demonetisation move a "fraud" aimed at benefiting a "particular political party" and demanded a Supreme Court-monitored probe into the scrapping of Rs 500 and Rs 1000 notes. 
India, Israel threatened by terror because we value freedom, says President Rivlin
Prime Minister Narendra Modi today once again hit out at Pakistan for 'spreading' terrorism and said that the international community must come together to fight the menace and states that harbour them.
International News
Demonetisation: Prachanda dials PM Modi, seeks arrangement to exchange banned Indian notes in Nepal
Following the demonetisation of Rs 500 and Rs 1000 notes, Nepal Prime Minister Pushpa Kamal Dahal 'Prachanda' has called up his Indian counterpart Narendra Modi and sought an arrangement so that Nepalese holding a huge stock of banned high denomination Indian bank notes could swap them with legal currency in the country.
Panama Papers: Nawaz Sharif, daughter claim Qatari prince gave them money to buy properties in London
Pakistan's Prime Minister Nawaz Sharif on Tuesday submitted in the Supreme Court the details of his assets which included a letter by a Qatari prince who provided funds for purchase of controversial properties in London, which are now owned by Sharif's children.
Donald Trump will not abandon NATO commitment, says Barack Obama
Donald Trump is committed to maintaining America's core strategic relationships, including NATO, outgoing President Barack Obama said today as he embarked on his last foreign trip while in office to reassure concerned allies after his successor's election.
Business News
State Bank ATMs to soon start dispensing Rs 50, Rs 20 notes: SBI chairperson
The State Bank of India (SBI) has come up with some good news for he Indian common man. SBI chairperson Arundhati Bhattacharya on Monday announced that Rs 50 and Rs 20 notes too will be dispensed from ATMs soon.
Ratan Tata made 'questionable investment decisions': Cyrus Mistry hits back
Cyrus Mistry, the ousted Chairman of Tata Sons, hit back at Ratan Tata on Tuesday, accusing him of making "questionable investment decisions" and "building a cost heavy PR machinery". Mistry's remarks came in a statement issued by his office in response to Ratan Tata's 9-page letter accusing the ousted Chairman of twisting facts and using devious means to take control.
India's wholesale inflation falls to 3.39pc in October
India's annual rate of inflation based on wholesale prices fell marginally to 3.39 per cent for October from 3.57 per cent for the month before, even as prices of pulses and potatoes ruled high, official data showed on Tuesday.
Competition weighs heavy on Vodafone, losses double to Rs 37K cr in last six months in India
British telecommunications company Vodafone on Tuesday said that its losses had doubled to over Rs 37,000 crore (5.1 billion Euro) in the last six months largely due to fierce competition in the Indian market.
Entertainment News
Mom-in-law Sharmila tells Bebo's baby wouldn't be born abroad
The pregnancy of actress Kareena Kapoor Khan has for long hogged limelight. From allegations on the star couple Saifeena that they went through a sex determination test to rumours that Bebo will deliver her first born abroad; a lot has been said and written about. But, Kareena's mother-in-law veteran actress Sharmila Tagore has dismissed all reports about the baby being born outside India.
Ae Dil Hai Mushkil: Aishwarya finally explains her nod to getting intimate in the movie
Actress Aishwarya Rai Bachchan's bold avatar in her last release 'Ae Dil Hai Mushkil' made way for many rumours; the strongest one being that her in-laws, The Bachchans, were upset with it. But now the diva has talked about her choice. She said that comparatively the noise around ADHM was lesser than it was during 'Dhoom 2', in which she kissed Hrithik Roshan.
Author Twinkle Khanna likes the idea of adapting movies from novels
Former actress and current author Twinkle Khanna is all for the idea of adapting movies from novels. The author, who is ready with her second book, 'The Legend Of Laxmi Prasad', said that it is a good idea. Advocating this idea, Twinkle said if nothing this will ensure that movies have a strong plot.
Sports News
KL Rahul joins Indian squad ahead of second Test against England
In a boost for the home team's batting line-up, promising batsman Lokesh Rahul today made a comeback into the Indian squad ahead of the second cricket Test against England, starting from November 17 at Visakhapatnam.
Star Indian batsman Sachin Tendulkar once played for Pakistan in 1987
Every cricket lover knows that Sachin Tendulkar, popularly known as the master blaster, made his international debut against Imran Khan-led Pakistani side in 1989 as a 16-year-old. But did you know that before his India debut, Sachin once played for Pakistan when he was a 13-year-old?
Ind vs End 2nd Test: Vizag pitch will turn from Day 2, says curator
India is all set to bounce back after facing tough fight from England in the first Test match in Rajkot. Virat Kohli helped India survive anxious moments on deteriorating fifth day pitch.