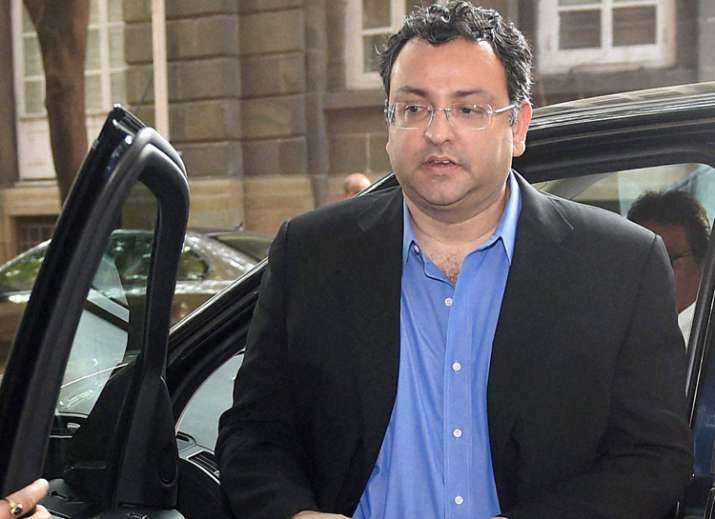 Cyrus Mistry, the ousted Chairman of Tata Sons, hit back at Ratan Tata on Tuesday, accusing him of making "questionable investment decisions" and "building a cost heavy PR machinery".  
Mistry's remarks came in a statement issued by his office in response to Ratan Tata's 9-page letter accusing the ousted Chairman of twisting facts and using devious means to take control. 
In his latest statement, Mistry has brought up the issue of compensation paid to Ratan Tata.  
"In the five years preceding 2012, several group centre (GCC) members held what were deemed "non-executive" roles in Tata Sons. As such, they, including Mr. Tata, drew their compensation as commissions from Tata Sons instead of salaries which skews base year comparisons. 
"It is also public knowledge that several erstwhile directors of Tata Sons drew additional parallel commissions from operating group companies," the statement read. 
Mistry has also claimed that the impairments and writedowns at Tata Sons during his tenure were due to legacy issues, largely relating to Tata Teleservices Ltd. 
"There were also other investments of questionable nature such as Nagarjuna refineries (Rs 400 crore) and SASOL JV. One investment in Piaggio Aero, a company in the aerospace sector with a friend of Mr Tata, was especially distressing. Tata Sons decided to exit the company at a commercial loss of Rs 1,150 crore," Cyrus Mistry said. 
Mistry took decisions "in keeping with Tata values" and significantly strengthened Tata Sons' ability to absorb future shocks, the statement added.
"Between FY11 to FY15, Tata Sons networth, after considering impairments increased from Rs 26,000 crore to Rs 42,000 crore, significantly strengthening the ability to absorb future shocks," it said. 
Rebutting Tata Sons claim of "rising expenses" at the firm, Mistry's office issued four point rebuttal. 
"The group centre (GEC), reporting to Mr Mistry, drew remuneration only from Tata Sons. No member including Mr Mistry took any commissions from any of the operating group companies," the statement by Mistry's office said. 
"Second, Mr Mistry added a few senior positions such as Group CTO and Group Strategy Head. These positions were aimed at enhancing the group central capabilities to future-proof the group," it said. 
"Third, another significant difference was due to the cessation of services by Ms Nira Radia (Vaishnavi Communication) who was being paid approximately Rs 40 crore per year. She had been replaced by Mr Arun Nanda (Rediffusion Edelman) who had been brought in by Mr Ratan Tata at a cost of Rs 60 crore per year for PR support just prior to Mr Mistry taking charge. 
"It is worth noting that a part of this PR infrastructure was also provided to the Tata Trusts, while paid for by Tata Sons," the statement added. 
Pointing out that Tata Sons full-page ad of November 10 failed to acknowledge that Tata Sons was also bearing the entire office costs of the Chairman Emeritus, Mr Ratan Tata, Mistry's office said, "This figure was about Rs 30 crore in 2015. A significant amount of which was for the use of corporate jets. This dual structure and attendant costs did not exist earlier."