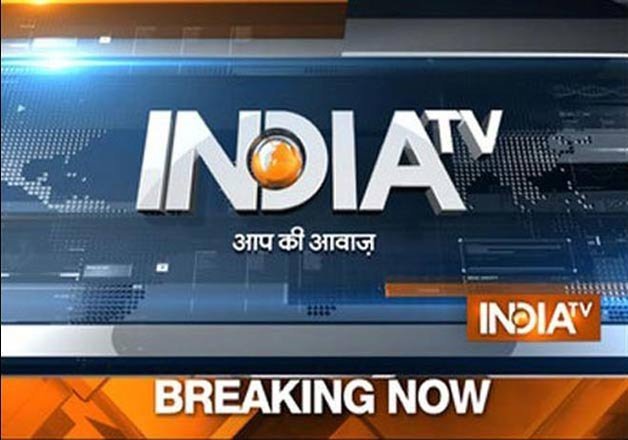 National News
PM Modi, Theresa May identify terrorism as 'shared threat', agree to strengthen cooperation
Identifying terrorism as a common threat to both India and the United Kingdom, Prime Minister Narendra Modi and his British counterpart Theresa May today dubbed it as not a "limited security challenge".
Smog effect: Delhi govt starts deregistration of 15-yr-old diesel vehicles, bans fire crackers during marriages
In a move to adopt anti-pollution measures, the Arvind Kejriwal-led Delhi government on Monday started deregistration of 15-year-old diesel vehicles plying on the roads in the national capital and has also ordered a ban on fire crackers during marriages and other events except religious functions.
Support entry of all women in Sabarimala temple, Kerala govt tells Supreme Court
Reversing the stand taken by the previous Congress-led government, the LDF-ruled Kerala on Monday told the Supreme Court that it was in favour of allowing all women inside the Sabarimala temple.
'Unwell' Sonia Gandhi to continue as Congress President, Rahul to be made working president soon
Sonia Gandhi to continue as the president of Congress party for the time being, setting to rest speculation regarding son Rahul Gandhi's elevation as the head of the party, a ANI tweet said quoted party sources as saying.
2 Kannada actors feared dead after they jumped into dam during movie shoot
In a shocking incident, two Kannada actors are feared drowned after they jumped into Thippagondanahalli Reservoir from a chopper during a movie shoot in Bengaluru. According to the reports, the actors were shooting for the film "Masthigudi".
International News
Ahead of NSG meet in Vienna, China says 'no change' in its stand on India's membership bid
India's ambition to join the Nuclear Suppliers Group (NSG) continues to face stiff opposition from China with Beijing refusing to change its stand on New Delhi's membership bid ahead of elite group's meet in Vienna later this week.
Ahead of presidential election, FBI gives clean chit to Hillary in e-mail case, Trump cries foul
FBI Director James Comey told lawmakers Sunday the agency hasn't changed its opinion that Democratic presidential candidate Hillary Clinton should not face criminal charges over her use of personal e-mail server during her stay in the State Department, after a review of new e-mails.
Panamagate: Nawaz Sharif's children submit reply in SC, admit owning property abroad
In a latest development in the Panamagate case, Pakistan Prime Minister Nawaz Sharifs three children including daughter Maryam, submitted their replies regarding the case before a five-judge bench of the Supreme Court on Monday.
India, China responsible for 'greatest job theft' in the US: Donald Trump
Republican presidential nominee Donald Trump has claimed that the Americans are living through the "greatest jobs theft" in the history of the world, saying US companies were moving out jobs to countries like India, China, Mexico and Singapore.
Business News
India, Britain ink MoUs on IPR, ease of doing business
After Prime Minister Narendra Modi and his British counterpart Theresa May conducted delegation-level talks, Indian and the UK today signed memorandum of understanding (MoUs) on intellectual property rights (IPR) and ease of doing business.
Prices of 2000 medicines to be slashed up to 90 pc, says JP Nadda
While addressing the foundation stone laying ceremony of the proposed Super Specialty Block of Jabalpur Medical College, Union Health Minister JP Nadda said that the prices of approximately 2000 medicines will be slashed up to 90 per cent, making it lesser than the maximum retail price (MRP).
Patanjali to hire 5000 people for its upcoming Rs 1,300 cr facility in Assam
Patanjali Ayurved, the FMCG venture promoted by Yoga guru Ramdev, will hire around 5000 people at its upcoming Rs 1,300-crore facility in Assam by the end of this fiscal year.
Entertainment News
Akshay Kumar volunteers to adopt a village in Maharashtra
Bollywood actor Akshay Kumar is high on success after the release of 'Rustam'. The Khiladi Kumar not only shows his patriotism in movies but is also associated with many social causes.
See Pics: Aamir Khan celebrates wife Kiran Rao's 43rd birthday in Meghalaya
Aamir Khan is in Meghalaya to celebrate wife Kiran Rao's birthday. Kiran turns 43 today. The 51-year-old actor along with his family is on trip to North East and has been sharing pictures from the vacation on Twitter.
Watch: Priyanka adapts 'Desi Girl' avatar in Quantico's latest episode
After taking Bollywood by storm, actress Priyanka Chopra started her journey in the west with American crime-thriller series, 'Quantico'. Her latest stint in the crime-thriller series is a proof that she will always be our 'Desi Girl' by heart.
Sports News
Ranji Trophy match between Bengal and Gujarat cancelled due to smog in Delhi
The severity of air pollution and dense smog cover in the capital today led to the cancellation of the Ranji Trophy encounter between Bengal and Gujarat at the Feroz Shah Kotla Stadium on the second day itself.
Sachin Tendulkar to take part in Kerala's anti-narcotic drive launch
Legendary cricketer Sachin Tendulkar will participate in the state-level inauguration of 'Vimukthi', an awareness mission against liquor and narcotic abuse on November 20.