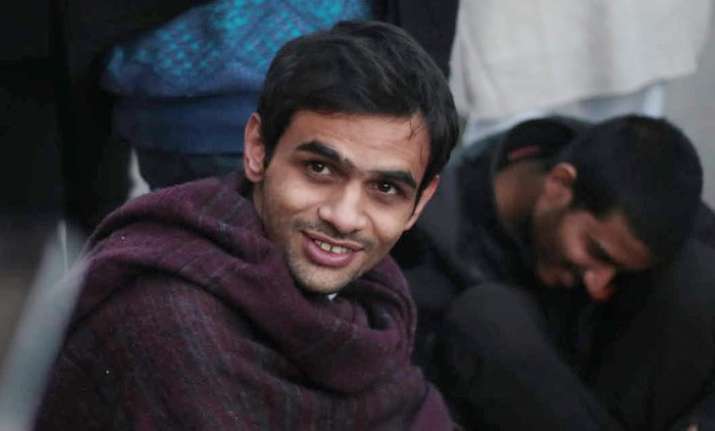 New Delhi: Delhi Police has sent notice to hostel wardens of JNU students Umar Khalid and Anirban Bhattacharya, both facing sedition charge, asking them to hand over the duo's laptops to the investigators at the earliest.  
"The notice was sent to the wardens through an official channel yesterday and we have asked for the laptops of Umar and Anirban, which can provide vital leads in the investigation," a senior official said.
The case was transferred to Delhi Police's Special Cell a few days before B S Bassi retired as the force's chief.  
On February 12, Delhi Police had arrested JNU Students' Union president Kanhaiya Kumar in connection with a case of sedition and criminal conspiracy registered over an event in which anti-national slogans were raised.  
The police then started conducting search operation for Khalid and Bhattacharya, who could not be spotted in the campus after an FIR was registered and re-surfaced there around 10 days later.
They later surrendered and were questioned by the police for days before a court sent them to judicial custody.
The police identified them as the main organisers of the February 9 event, which was held to commemorate the hanging of Parliament attack convict Afzal Guru.  
Meanwhile, Kanhaiya was released from jail on a conditional bail.
"By investigation so far, it has emerged that Umar and Anirban were involved in getting the posters of the event printed and circulating them. The laptops can provide evidence with regard to that," the senior official added.  
While Khalid, pursuing his PhD, is accommodated at Tapti Hostel in JNU campus, Bhattacharya has his room in Brahmaputra Hostel.