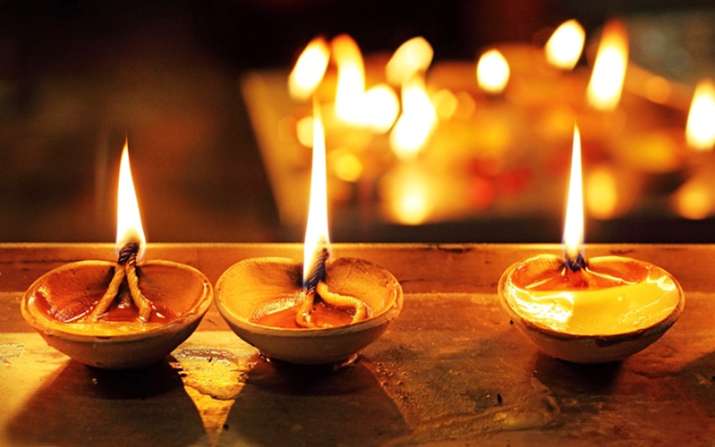 People in India is celebrating Dhanteras, considered as one of the most important Hindu religious festivals, today with great zeal and joy.
On this festival, people worship Lakshmi (goddess of wealth) and Yama (god of death) on this day.
On Dhanteras, falls on the thirteenth lunar day of Karthik Krishna Paksha in the Hindu month of Karthik, Hindus consider it auspicious to purchase gold or silver articles or at least one or two new utensils and it is believed that doing so will bring prosperity, good luck and happiness in the family and its business ventures.
Significance
On the day of Dhantrayodashi Goddess Lakshmi came out from the ocean of milk during the churning of the Sea. Hence, Goddess Lakshmi, along with Lord Kuber is worshiped on the day of Trayodashi
How it is celebrated
Colourful and intricate rangoli designs are drawn at the entrance of houses and offices to welcome Lakshmi — goddess of wealth, prosperity and good luck. Commonly using vermillion powder and rice flour, small footprints are made to signify the glorious arrival of the goddess.
Puja vidhi
On this day, devotees perform Lakshmi puja by singing devotional songs and bhajans in the evening. They also light diyas of clay to drive away the shadows of evil spirits.