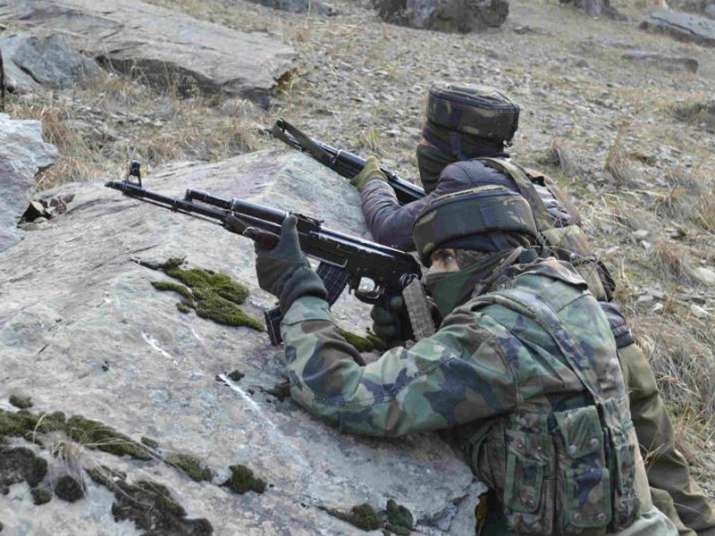 Three civilians were killed and 17 others were injured during security forces' action against stone-pelting protestors in the Chadoora area of central Kashmir's Budgam district today. 
According to Army, one militant was also killed in the ongoing encounter. The deceased militant is yet to be identified. 
"One militant has been killed and a weapon has been recovered from the scene of the encounter," an Army official said, adding that the 'operation is still on'.
Security forces had launched a cordon and search operation in Durbugh area of Chadoora early today following information about the presence of militants, a police official said. 
The search operation turned into a gunbattle after militants opened fire on the security forces, he added. 
As the security forces exchanged fire with the holed up militants, a large number of protestors started pelting stones at the law enforcing agencies, the official said. 
He said that around 17 persons were injured in the security forces' action against the protestors. Two of the three youths, who later succumbed to injuries, have been identified as Zahid Dar and Saqib Ahmad.
Clashes between protestors and security forces were also going on till reports last came in, he added.