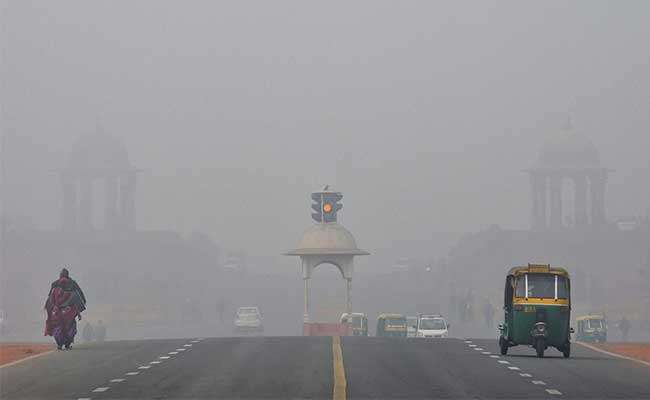 Cold conditions continued in the national capital with poor visibility due to "very dense" fog affecting train services and causing inconvenience to commuters. 
The minimum temperature dipped to 6.4 degrees Celsius, three notches below the average for the season, said a MeT department official. "The fog was very dense reducing visibility in the morning.
It was 100 metres at Safdarjung and 50 meters at Palam," the official said. The dip in temperature also affected relative humidity that was recorded at 100 per cent at 8.30 am. 
The MeT office has forecast mainly clear sky in the day ahead with dense fog in the following morning. The maximum temperature is expected to hover around 21 degrees Celsius. 
The fog also affected train movement in the region. The Northern Railway Chief PRO said that till 6 AM, 43 north-bound trains were delayed, seven rescheduled and 18 cancelled.
Yesterday, the maximum and minimum temperatures were recorded at 20.7 degrees Celsius and 8.2 Celsius respectively.