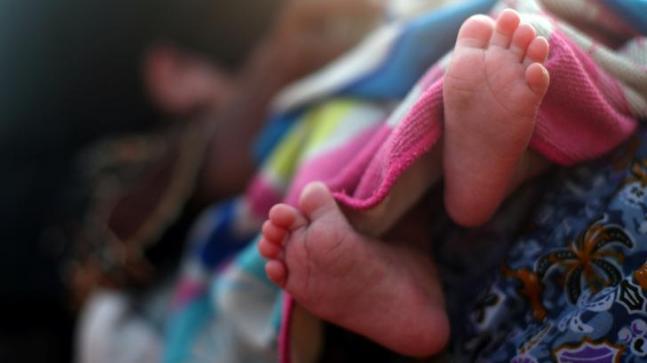 A child born in a Bhubaneswar hospital was named after the cyclonic storm Fani, even as strong winds and heavy rains battered Odisha after the cyclone made landfall in the coastal state.
According to a report in news agency ANI, the girl was born at Bhubaneswar's Mancheswar Hospital at 11:03 am on Friday -- the same day when 'extremely severe cyclonic storm' Cyclone Fani hit Odisha coast near Puri.
The mother, 32, is a railway employee and has been working as a helper at the coach repair workshop.
Bhubaneswar: A 32-year-old woman gave birth to a baby girl in Railway Hospital today at 11:03 AM. Baby has been named after the cyclonic storm, Fani. The woman is a railway employee, working as a helper at Coach Repair Workshop, Mancheswar. Both the mother&child are fine. #Odisha pic.twitter.com/xHGTkFPlAe

— ANI (@ANI) May 3, 2019
The cyclonic storm triggered heavy rains in parts of north coastal Andhra Pradesh, while gusty winds uprooted trees and electricity poles.
The cyclone moved close to north coastal Andhra before it made landfall in neighbouring Odisha. 
About 11 lakh people had already been evacuated from vulnerable and low-lying areas of at least 11 coastal districts by Thursday.
The cyclonic system, whose eye is around 28 km wide, is moving at around 30 kmph. 
But within the system, the winds are reaching speeds of up to 175 kilometers per hour that may go up to 200 kmph.