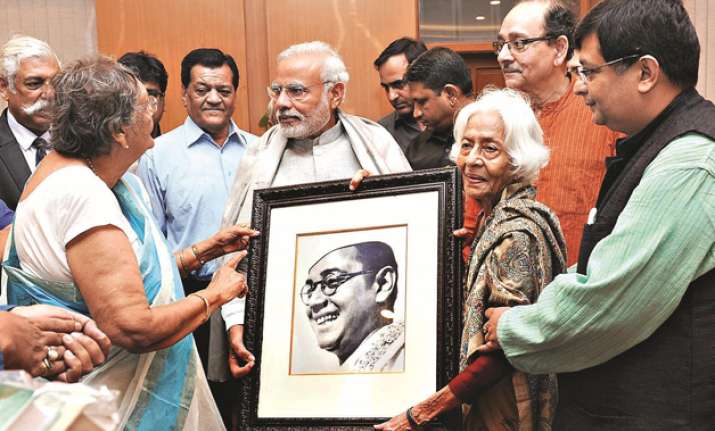 New Delhi: The Narendra Modi government will release the second batch of fifty declassified files relating to Netaji Subhas Chandra Bose in New Delhi today.
The documents consist of ten each files from the Prime Minister's Office and Home Ministry and 30 files from Ministry of External Affairs pertaining to the period 1956 to 2009. Culture Minister Mahesh Sharma will release these files online on web portal www.netajipapers.gov.in.
"This will further meet the continued public demand to access these files and also facilitate scholars to carry out further research on the doyen of the freedom movement," Sharma said.
As many as hundred secret files were made public by the Prime Minister on Netaji's 119th birth anniversary on January 23. The files, released in January, comprised over 16,600 pages of historic documents, ranging from those from the British Raj to as late as 2007.
In October last year, Prime Minister Narendra Modi had met the family members of Netaji and announced that the government would declassify the files relating to the leader whose disappearance 70 years ago remains a mystery.
While two commissions of inquiry had concluded that Netaji had died in a plane crash in Taipei on August 18, 1945, a third probe panel, headed by Justice M K Mukherjee, had contested it and suggested that Bose was alive.