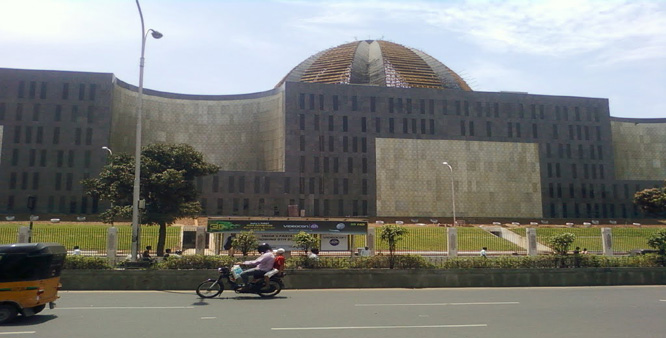 People present at the Tamil Nadu secretariat in Chennai were sent into a tizzy on Monday evening -- when it was reported that a bomb was found inside the premises.
The administration has acted on the bomb call and a bomb squad has been rushed to the spot.
Further details are awaited.