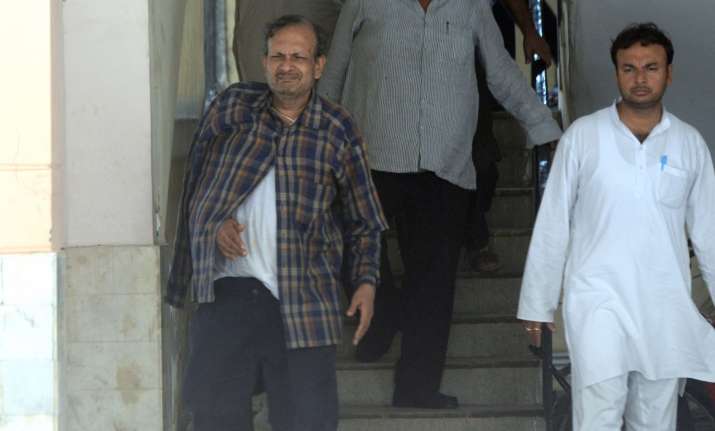 The Supreme Court has sought responses from the government and the Central Bureau of Investigation (CBI) on a plea seeking an SIT probe into the controversial suicide case of senior bureaucrat B K Bansal. 
A bench of Justices J S Khehar and Arun Misra issued notice to the Centre and CBI on a plea filed by former bureaucrat EAS Sarma, who sought setting up of a Special Investigation Team (SIT) comprising officers with impeccable integrity to probe the incident.  
The plea also sought prosecution of those allegedly responsible for pushing Bansal and his family to commit suicide.  
Bansal, a former Director General of Corporate Affairs facing a CBI probe in a corruption case, and his son allegedly committed suicide at their East Delhi residence on September 27.  
The development had come nearly two months after his wife and daughter committed suicide by hanging themselves from ceiling fans at their residence. 
The two had left separate suicide notes, saying the "CBI raid" caused them "great humiliation" and they did not want to live after that.  
Bansal, an Additional Secretary-rank officer in the Ministry of Corporate Affairs, was arrested by the CBI on July 16 for allegedly accepting bribe from a prominent pharmaceutical company.  
CBI had carried out searches at eight locations in connection with the case during which the agency had claimed to have made cash recoveries. He was later arrested but released on bail.
In a detailed suicide note which Bansal left behind, he had named senior DIG officer Sanjeev Gautam, along with two female officers and another officer, who he alleged had played a pivotal role in torturing his family. It also alleged that Gautam also dropped the name of a top BJP leader to intimidate him during questioning. 
Bansal's wife Satyabala and daughter Neha had also committed suicide on July 19 soon after his arrest. In his suicide note, Bansal had written, "On July 18 and 19, 2016 two CBI female officers, named Amrita Kaur and Rekha Sangwan, slapped my wife, scratched her and then abused her. DIG Gautam later asked one of the lady officers to torture my wife and daughter to an extent that both of them were just left to die." 
However, following allegations, the CBI had issued a statement claiming that an internal probe into the matter has been initiated. "We have examined the matter and decided to probe the allegations. If any violation is established during the probe, strict action will be taken against the CBI officials concerned. The competent court will be informed," read a media statement.