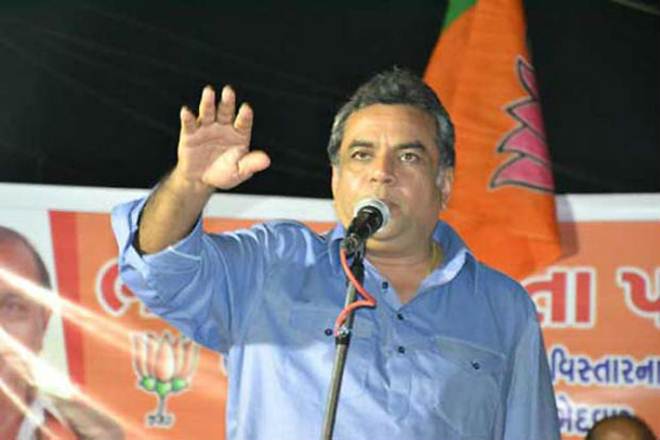 BJP MP Paresh Rawal on Wednesday issued an apology for posting a tweet regarding Yuva Desh's derogatory meme.
In the tweet that is now deleted, the 67-year-old actor-turned-politician wrote, "Our Chai-Wala is any day better than your Bar-Wala !"
The veteran actor was responding to the 'Indian Youth Congress' online magazine 'Yuva Desh,' where they tweeted a picture of Prime Minister Modi in conversation with US President Donald Trump and UK Prime Minister Theresa May.
However, later he issued an apology and wrote, "deleted the tweet as it's in bad taste n I apologise for hurting feelings."
This comes after 'Yuva Desh's meme showed a picture of Prime Minister Modi in conversation with the United States President and UK Prime Minister, asking them if they were aware of the various 'memes' on him, which have been circulated on social media by the Opposition.
Hours after the tweet was put out, Gujarat Chief Minister Vijay Rupani took notice and asked if Congress vice-president Rahul Gandhi would approve of such a jibe at the country's head.
The Congress disapproved and rejected its online magazine's derogatory tweet, saying that the party's culture imbibed respect for the prime minister and all political opponents.