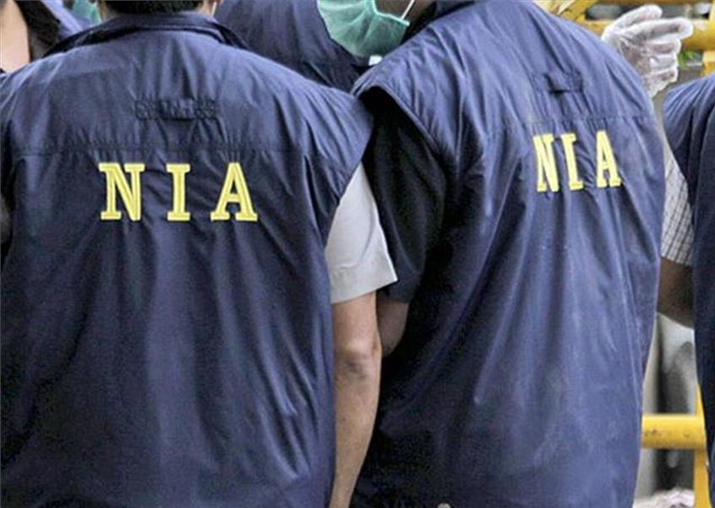 The National Investigation Agency (NIA), which arrested suspected LeT operative Abdul Naeem Sheikh from Uttar Pradesh last month, has summoned a District Transport Officer (DTO) of Bihar for his alleged links with the terrorist.
The NIA had arrested Sheikh alias Nomi, 37, on November 28 from Charbagh bus stand in Lucknow in a joint operation with the Uttar Pradesh Police's Anti-Terrorist Squad (ATS).
According to an NIA official, the agency has summoned a DTO officer, identified as Diwakar Jha, posted in Buxar district of Bihar, for questioning over his alleged links with Sheikh. The official, who spoke on terms of anonymity, Jha had in 2015 inaugurated Sheikh's coaching centre in Gopalganj, when he was posted there.
The official added that the anti-terror probe agency has recovered some pictures of Jha with Sheikh.
Sheikh, who is said to have done a recce of army and power installations in Jammu and Kashmir, was caught after he applied for a passport under a fictitious name.
The NIA official said that security agencies stumbled upon a lead to Sheikh after a man complained that his address was being used by the LeT operative for his passport.
"He had applied for a passport on the address of Sarraj Ahmed, a resident of Gopalganj's Jungalia area in Ward No 19. But before he could get his passport in hand, Ahmed approached police and complained about it," the official said.
"He got his Pan card and Aadhaar card, which were also made on the same address under the name of Sheikh Sohail Khan. Sheikh resided in Gopalganj till March 2017," he added.
Sheikh was hiding in Bihar's Gopalganj district by changing his name after escaping from the custody of central agencies in August 2014. The suspected LeT operative was wanted by security agencies in various cases, including the Mumbai train attacks of 2006-2007.
He was earlier nabbed by security agencies at that time and was under trial. In August 2014, he managed to give the slip to security agencies and escaped when he was being taken from Dum Dum Central jail (Kolkata) to Mumbai to appear in court. He fled while the train was passing through the thick forests of Chhattisgarh.
After fleeing from custody, Sheikh established a new sleeper cell under instruction from his LeT handler Amjad, the official said.
The case has been handed over to the NIA for further probe.
On December 2, the NIA has arrested a youth leader Dhannu Raja from Gopalganj for his alleged links with Sheikh. Sheikh is also an accused in the Aurangabad arms haul case and was arrested by the West Bengal police in 2007 while entering India from Bangladesh along with two Pakistanis and one Kashmiri.
Security agencies have dubbed Sheikh as "David Coleman Headley" as he had been following in his footprints and did reconnaissance of similar areas. Pakistani-American Headley is serving a 35-year prison sentence in the US for his involvement in terror activities and the 26/11 Mumbai terror attacks of 2008.