Follow us on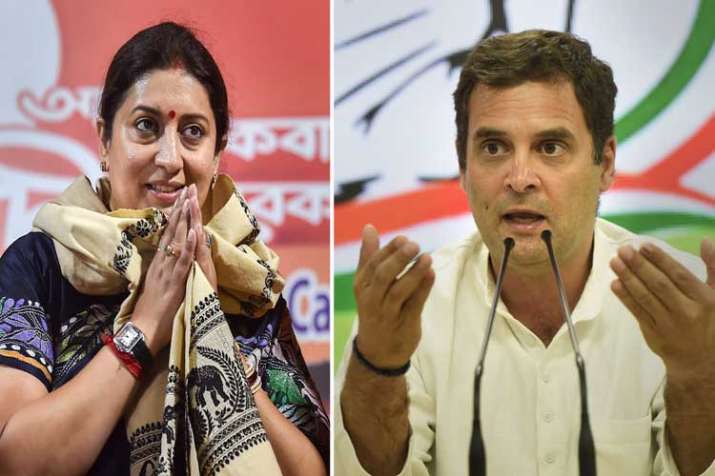 For those who thought Bharatiya Janata Party (BJP) leader Smriti Irani stood no chance against Congress chief Rahul Gandhi in his party bastion, here's a bit of a disappointment.
Smriti Irani is all set to give a tough fight to the Gandhi scion on the Amethi seat, as predicted by the India TV-CNX Exit Poll survey.
Rahul Gandhi, the survey says, will finally emerge as the winner, but not before Irani makes him hit the panic button.
Amethi went to polls in the fifth phase of Lok Sabha election. Uttar Pradesh recorded a polling percentage of 57.33 in the fifth phase.
Rahul Gandhi and Smriti Irani have been exchanging barbs in the run up to May 23 -- with even Priyanka Gandhi Vadra jumping into the debate.
While Irani has been claiming that Rahul Gandhi chose to contest from Kerala's Wayanad because he was sure he would lose from Amethi, the Congress seems confident of his victory.
So much so, tha Congress general secretary in-charge UP east, Priyanka Gandhi Vadra, hinted at contesting bypoll from Amethi parliamentary constituency, in case her brother Rahul Gandhi won from both Amethi and Wayanad (Kerala) and opted to retain the latter.
For Live Updates Read: India TV-CNX Exit Poll 2019 Live Updates: Check state-wise projections