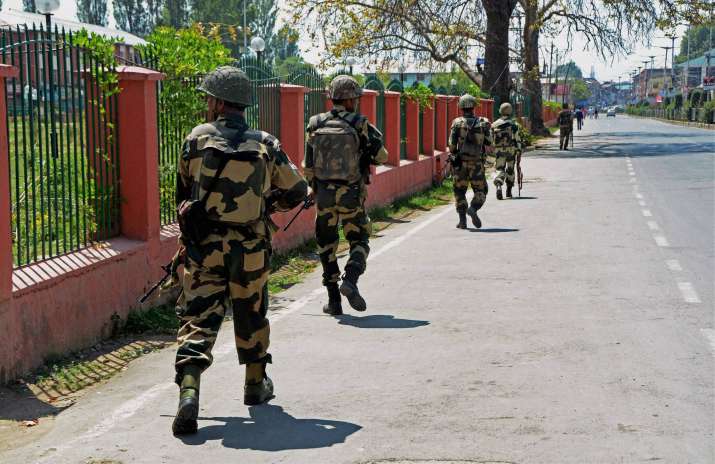 The 51 day long curfew in Kashmir, which has witnessed a spate of violence in the valley after the death of Hizbul militant Burhan Wani, has ended today with authorities deciding to lift restrictions in most part of valley except the Pulwama town and some parts of Srinagar.
Restrictions under Section 144 of the Criminal Procedure Code or CrPC will however remain enforced which prohibits unlawful assembly of 10 or more people.
Several people have been killed or injured in clashes between protesters and security forces in the unrest that followed Wani's death.
Home Minister Rajnath Singh's visits to Srinagar appear to have, at least temporarily, calmed the air. 
The development comes in the wake of state CM Mehbooba Mufti meeting with Prime Minister Narendra Modi and government's announcement that an all-party delegation would be visiting Kashmir in the first week of September.
Last week, a delegation of Kashmiri opposition leaders led by National Conference's Omar Abdullah met the President and Prime Minister and underlined the need for the government to open talks to defuse the situation in the Valley.
Prime Minister Narendra Modi on Sunday spoke of the Kashmir unrest in his radio address 'Mann Ki Baat' and said "ekta" (unity) and "mamata" (compassion) could be the "twin mantras" to bring peace in the Valley.
Chief Minister Mehbooba Mufti who also met the Prime Minister in Delhi on Saturday directly addressed the protesters and said, "I may have got angry with you and you may be angry with me, but give me a chance".
She said that her government had hardly completed three months, when the ongoing cycle of violence in Kashmir started after the killing of Burhan Wani.
She said that Gen Musharraf after doing the "futile exercise" of going to United Nations and other bodies realised that the Vajpayee's approach was the only way to resolve the issue. He promised that his land would not be allowed to be used for "anti-India" activities.
"As a result, violence and militancy showed a decline in Kashmir," she said.
IANS