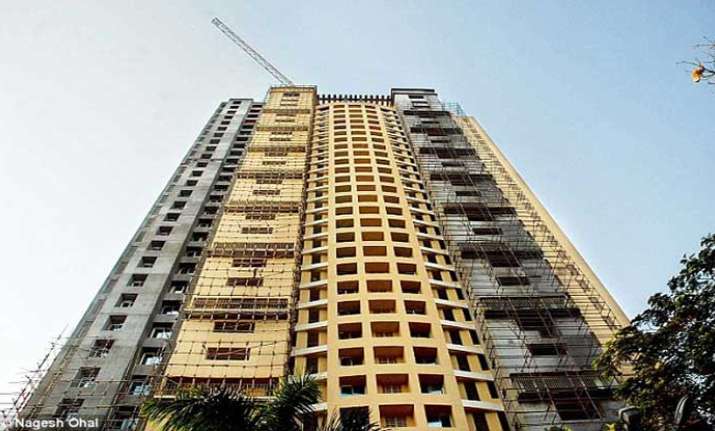 An inquiry report by the Ministry of Defence (MoD) has indicted several top military officers, including two former Army chiefs, for various alleged acts of omission and commission in the infamous Adarsh housing society scandal. 
Blaming former Army chiefs N C Vij (2002-2005) and Deepak Kapoor (2007-2010), three Lieutenant Generals and four Major Generals, apart from naming dozens of other military and Defence Estates Office (DEO) officers, the 199-page inquiry report recommended that the officers not be allowed to hold a public office.
Most of those named in the report were allotted flats in the Adarsh Cooperative Housing Society (ACHS). 
This is the third such report making scathing observations on the two Army chiefs. The names in the report had found mention in an internal Army inquiry submitted to the defence ministry in 2011. 
But while six officers (Maj Gens A R Kumar and T K Kaul, Brigs T K Sinha and M M Wanchu, Col R K Bakshi and former DEO officer R C Thakur, who was the alleged kingpin) are facing criminal charges after the CBI charge-sheeted them in July 2012, even though the trial is yet to begin, the others have faced no action till now.
Earlier, a Comptroller and Auditor General (CAG) report had also accused the two former Army Chiefs of conflict of interest.
The Adarsh Housing Society in the upscale Colaba area of Mumbai was meant for war heroes and their widows, but politicians, bureaucrats, and senior Army officers tweaked rules to occupy flats in the building.
In 2011, the Central Bureau of Investigation (CBI) registered a case and booked 13 people, including former Maharashtra Chief Minister Ashok Chavan, while the Enforcement Directorate (ED) registered a separate case against some of the accused for alleged money laundering. The then Chief Minister of Maharashtra, Chavan, had to resign after the scam surfaced.
Then in 2012, the CBI filed a chargesheet in the case, Chavan and 12 others as accused.