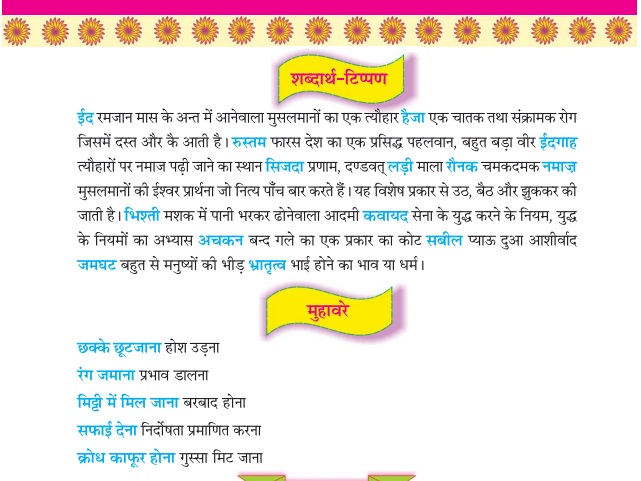 In a major blunder, a class IV Hindi textbook of the Gujarat State School Textbook Board has defined the Urdu word "roza," which denotes the fasting during the Islamic holy month of Ramzan, as "an infectious disease that causes diarrhoea." The serious error figures in the glossary carried at the end of legendary writer Premchand's story "Idgah." 
In this section, "roza" has been defined as "ek ghaatak tatha sankramak rog jisme dast aur kaai ati hai" (a dangerous and infectious disease entailing diarrhoea and vomiting)." 
Nitin Pethani, the chairman of the textbook board, has dubbed the mistake as a "printing error".  
The blooper has been brought to light by education rights activists, who wanted it to be withdrawn as it hurt the religious sentiments of a section of people. They said they will make a representation to the State Education secretary and GSSTB chairman seeking withdrawal of the textbook. 
"We believe that the mistake is a deliberate attempt to hurt the religious sentiments, especially of the minority community members. We had earlier brought to the notice of the authorities derogatory words used for Jesus Christ," said Mujahid Nafees, an activist.
Pethani, however, maintained that the mistake was a printing error that appeared in the current edition of the textbook even though its online version does not contain the error. 
"The present book was introduced in 2015 but did not have any such error in the past. The printing error appeared in its current edition, of which 15,000 copies are in circulation," he said. 
Earlier, a Hindi language textbook for class 9 had addressed Jesus Christ as demon by prefixing "haivaan" before his name, a blunder which had left the Christian community fuming. 
(With PTI inputs)