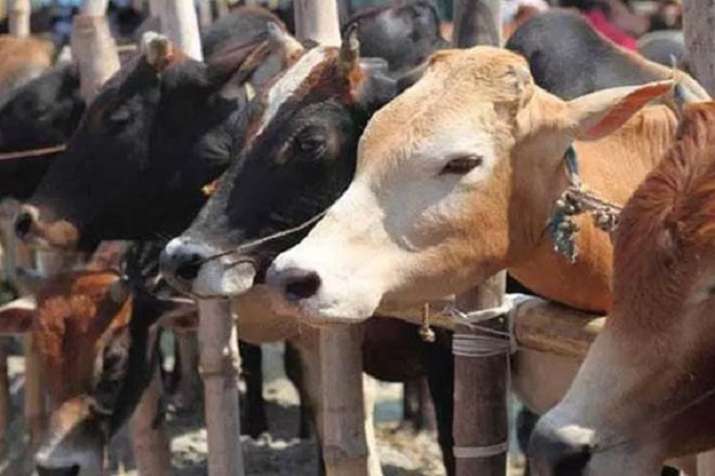 A total of 220 cow carcasses were seized from a warehouse in Rajasthan's Alwar district early on Wednesday, police said. The animal carcasses were found buried inside a Govindgarh facility, Sub-Inspector Dhara Singh confirmed.
Other than the cow carcasses, remains of buffaloes and goats have also been seized from the location.
Singh said that beef was supplied to Haryana, Rajasthan and other surrounding states from this place.
A raid was launched following an arrest and interrogation of a man on Tuesday, Singh said, adding that a probe was on.
The Govindgarh police sub-inspector also said that the Tuesday's arrest came after three women were arrested on Monday, when they searched a number of houses and seized 40kg of meat found in their possession.
Veterinary doctors and a number of people were present while the police raided the warehouse on Wednesday.