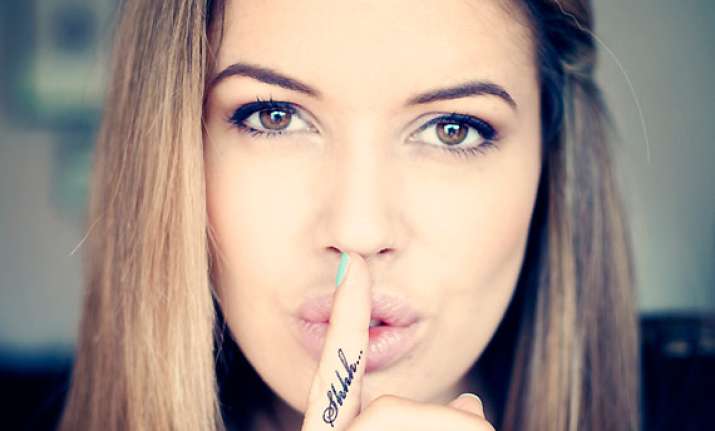 New Delhi:If you believed that eyes do the talking then you are in for a surprise as your lips reveal a hell lot about you.
Mostly hidden behind layers of balms, glosses and lipsticks, people sometime even forget their original lip colour.
Being one of the most important assets of an individual's beauty, lips can make or break your entire look. 
According to experts judging someone's true nature can be easily based on their lip colour. So by now if this has intrigued you to find out a lot about yourself, it would be better if you just go and wipe out any excess layers of cosmetic and find out your true lip colour.
Here's a look at what lips reveal about a person's personality and nature...
Pink:
Those who have naturally pink lips tend to have beautiful heart and are easily attracted to people with good looks. A hidden fact about their nature is that they are very much deep into improving their sexual life. They are always sexually attracted to their partners.
Red:
If you have a darker shade of pink or a bit red skin over your lips then this means you are an aggressive person. People with this colour get angry too soon and take a lot of time to rebound. They find it difficult to get their minds off the base which infuriated them first.
Nude
: People who believe they have a shade darker to their skin or a bit translucent are someone to beware of. These people are highly show-offs and tend to carry fake personality which changes as they come across other people. Being great observers, they speak less and analyze on their way to deal their best in public.
Thick and round
: People often misjudge people born with these lips. Actually these individuals are extremely moody and very manipulative. And even have the tendencies to fall into criminal lines.
Protruding
: People who have their lips in a protruding way out are cowards by nature and find it difficult to stand up against something. They are always at fear of society, friends etc and end up showing their cowardice.