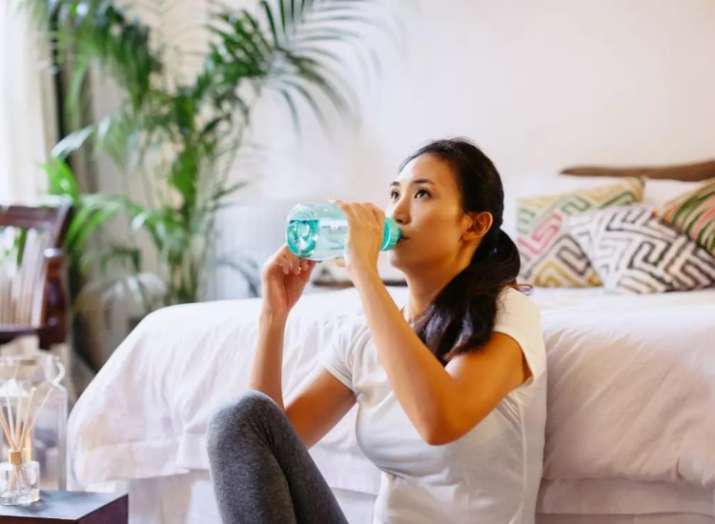 To keep all of your bodily functions work properly in the hottest months of the year is a big task. While some get nauseatic, others fall prey to food poisoning, but the root cause of all these problems is nothing but dehydration. You must have heard your mother rant about drinking more and more water in Summers, there is a reason behind it. Getting dehydrated lead to muscular cramps and vomiting.
When one hears dehydration, the only solution people can think of is drink more water. But there are a lot many more ways to keep your body hydrated and cool in scorching hot Summers. Follow these 5 ways and fight dehydration in any weather effectively.
Eat whole carbs 
Getting a diet low on carbohydrates can turn out to be your biggest mistake in summers. One should include whole carbs such as oatmeal, whole grain pasta, and brown rice soak up water to increase their hydration levels.
Fruits and vegetables
Summers is the time when we get the best fruits and vegetables in the year. Even if your water intake is normal but you are eating fruits like watermelon and melons, you are good to go. Eat lots of salads and veggies to up your fluid intake.
Say Bye to Stress
Stress pressurizes your body to keep working even when you think you are at ease lying on the bed. This dehydrates your body to a great extent and leaves you tired and uneasy.
No Alcohol
This is no secret that Alcohol results in dehydration. It is always advised to drink lots and lots of water after you have consumed alcohol. It also impairs your ability to sense the early signs of dehydration.
Drink enough post workout
One has to compensate for the amount of water lost while working out in the form of sweat. 
If you are not maintaining the balance of fluids in your body, it is likely that you get dehydrated.