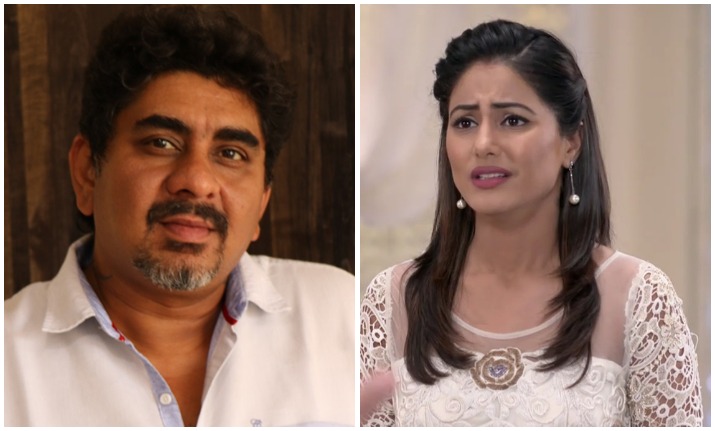 If you've not been living under the rocks, you must know how once favourite Akshara aka Hina Khan left the show Yeh Rishta Kya Kehlata Hai. It wasn't a pleasant ouster. The actress who now needs no introduction cemented her position in television with this show only. It was Yeh Rishta Kya Kehlata Hai that brought this pretty face to the TV. She ventured into the world of TV serial at a very young age with Rajan Shahi's show YRKKH. She worked in the show for 7 years and became a household name. But as soon as the makers planned to take a leap, she chose to quit instead.
Recently, Yeh Rishta Kya Kehlata Hai won Best Jodi, Hall of Fame and Supporting Actor award. Not only this, the show has won more than 100 awards during its tenure. Shahi has always credited his team for the show's immense success.
He reportedly said, "This is because of the hard work of the entire team. The day we got these awards, I mentioned something that I hope everyone keeps in mind. There is no one bigger than the show. I always hope and pray that every member of my team including me should remember this. I always tell my actors that every person in the industry, be it a newcomer or the top actor or actress, wants to be part of a successful show so they should value it and always acknowledge and value the people who work behind the camera. You have achieved this because of your hard work and dedication. With the glory, comes expectations and more hard work. Till they have their head on their shoulders, they will have a good journey."
Ever since Hina Khan left the show in 2016, she hasn't been able to bridge the gaps with most of the cast and crews of Yeh Rishta Kya Kehlata Hai.
Recently, the show's now lead actress Shivangi Joshi celebrated her birthday but didn't invite Hina Khan for it.
Talking about the interdependence of each character in the show on the rest of the cast, Rajan Shahi said, "There are no isolated characters. Kartik is relevant not only because he is Naira's husband, but because he is a son, a grandson, brother and cousin. Naira is also not only Kartik's wife but is also a daughter, daughter-in-law, sister and granddaughter."
Hina Khan is currently busy working on her short film Smart Phone in which she has shed her glamorous image for a change. Also, her Instagram pictures make headlines every once in a while for both good and bad reasons.