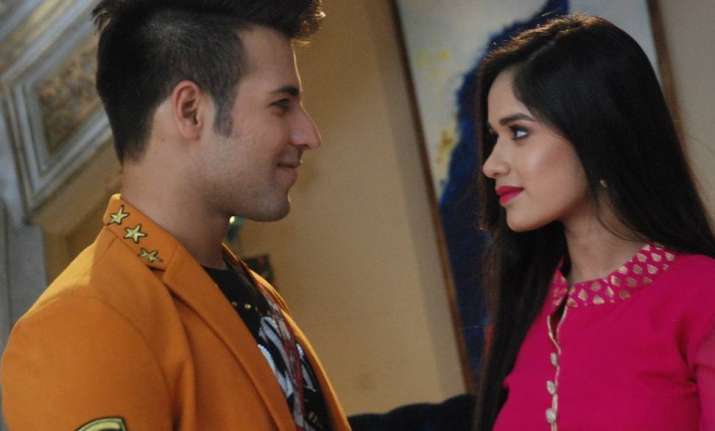 A couple of days ago, reports were doing rounds that Tu Aashiqui Hai actress Jannat Zubair who plays Pankti in the show, might get replaced. The news broke out when the 16-year-old actress' mother expressed objections on her teenage daughter's romantic scenes with co-star Ritvik Arora. This led to rumours of Jannat leaving the show. Speculations were also rife that Puja Bannerjee and Helly Shah have been approached to play Pankti on the show. However, the recent reports are saying that Jannat Zubair is not getting replaced.
According to an entertainment portal, the makers have agreed to Jannat's mother's condition. Hence, they won't be shooting any kissing sequence between her and her co-star. Her mother told the leading portal, "Yes, we had a meeting with the makers and they have accepted our terms and conditions. Henceforth, Jannat will not do any intimate scene as has already been mentioned in our contract. She is just 16-year-old and we don't want her to engage in any sort of intimacy."
"We respect the script's demand and to tell you, we allowed her to do a few scenes which involved Ritvik kissing Jannat's hand. In fact, we used to apply wax and make-up on the body so that the sensation of touch is minimal. We know we are part of the glamour industry where such things are normal, but it's just that my daughter is young for it," she added.
This is great news for all the Tu Aashiqui fans who didn't want their favourite actress to leave the show. This is not the first time that the stars are expected to share intimacy on screen. But Jannat Zubair is too young to meet the demands of the script.