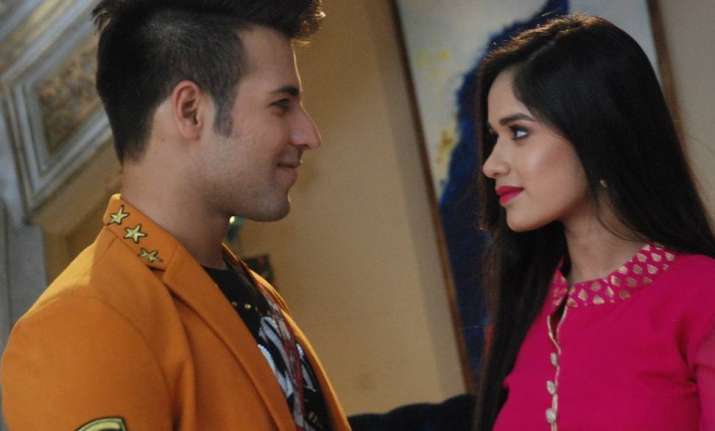 Jannat Zubair Rahmani and Ritvik Arora are making the headlines for their chemistry in the ongoing TV serial Tu Aashiqui. Their camaraderie on the show has been an instant hit among the Indian audience. But not everyone is happy with their romantic sequences in the show. The 16-year-old actress' mother is disturbed by the mushy scenes between her teenage daughter and her co-star. This has led to a tiff with the makers of the show. After the disagreement, the makers are planning to sack Jannat Zubair Rahmani from the show.
As per SpotboyE reports, Swaragini fame Helly Shah has been approached to play Pankti on Tu Aashiqui. But due to work commitments, she has refused to be a part of the show. Soon after her rejection, makers of the show Gurudev Bhalla Productions have approached Puja Bannerjee and Tanya Sharma to play the lead on Tu Aashiqui. The actresses haven't acknowledged the offer yet.
Jannat's mother always had objections about kissing scenes between her daughter and her co-star. According to Spotboye, "kissing scene between Pankti and Ahaan was being planned. It didn't go down well with Pankti's mother. And she was totally against it. In fact, later the discussion turned into an argument when the producers refused to see her point of view."
Due to her mother's frequent disagreements, the makers have now zeroed on replacing Jannat with another television actress.