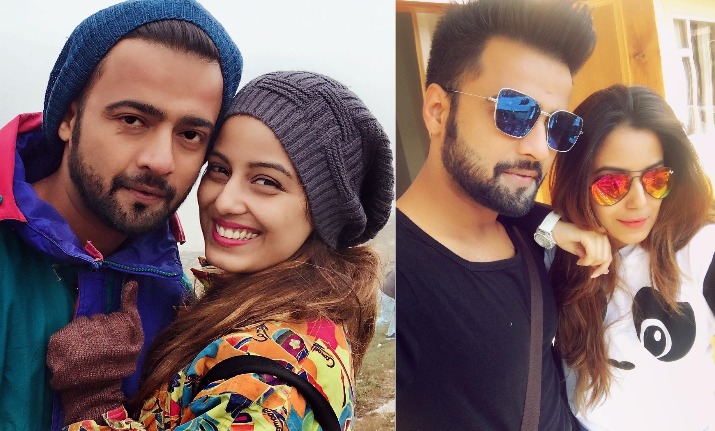 Ever since Srishty Rode came out of the Bigg Boss 12 house, there were speculations that there's some trouble in the lovebirds paradise. The couple called it quits after being engaged after a year. Amid the speculations, TV actor Manish Naggdev confirmed that he and his fiancée have indeed called it quits. Not only this, the former lovebirds have also unfollowed each other on the social media.
Confirming the news, Manish Naggdev told Bombay Times, "All I can say is minor disagreements and difference of opinion led to it. We were expecting different things from each other. Around three weeks ago we realised that things are not working out between us as expected. So we discussed the future of our relationship and decided that it was better to part ways."
Srishty Rode remained in headlines during her tenure in Bigg Boss 12 for her proximity with fellow contestant Rohit Suchanti. Many have speculated that the TV actor might have been the reason behind Srishty and Manish's breakup.
However, Manish Naggdev has quashed all these reports and clarified that the breakup has nothing to do with any third person. He said, "Our relationship hasn't ended because of a third party as many seem to have assumed. These are just rumours. There is no other girl or guy involved including Rohit Suchanti."
Srishty Rode and Manish Naggdev had been dating for the last three years. In 2017, they got engaged and by the end of this year, they were supposed to get married. However, their wedding was delayed due to work commitments.
Earlier when Manish was quizzed about Srishty's closeness with Rohit Suchanti, he said, "I am absolutely cool with it. I know Rohit is trying his best but nothing is going to happen because I know Srishty is all mine. She is really clear in her thoughts and knows whom she wants. She knows what she is doing in the house. I have no comments for Rohit. Till the time he is in his limits it is fine but the moment he crosses his limits, I shall not tolerate."