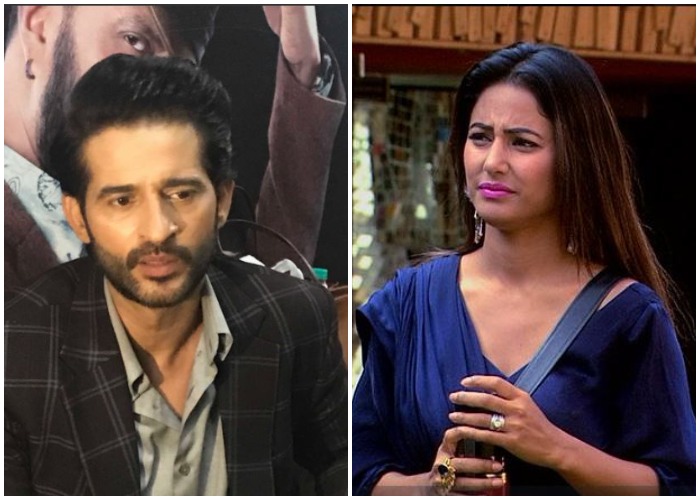 Former Bigg Boss 11 contestants Hiten Tejwani and Hina Khan were at loggerheads with each other in the show. Hina Khan accused Hiten of following friend Vikas Gupta's diktats blindly. She even reiterated his wife Gauri Pradhan's message 'Be a leader, not a follower' during one task. Ever since then, things didn't settle down between them. In a family reunion segment of the show, Gauri Pradhan visited the house and lashed out at Hina Khan for her statements on her husband. Later that day, Hina was heard talking to Luv Tyagi and Priyank Sharma on Hiten's decision to marry a woman like Gauri.
In an interview with Bombay Times, Hiten Tejwani expressed his disappointment with Hina Khan's statement about his personal life. He said, "I am a social person and Gauri isn't. As they say, opposites attract each other. Hina does not know me or Gauri well enough to comment on my marriage. I would not respect her views if she has said that."
Hiten Tejwani also revealed that he is not happy with the results. Speaking about the winner, he said, "Shilpa won the show probably because she played her cards well. It was a well-planned game for her. I would have liked Vikas to win."
When Gauri Pradhan visited the house, she politely told Hina Khan off for targeting Hiten just because he chose his friend over her. She also made it clear that her message for her husband is very personal, not for everyone else to analyze him.
First runner-up Hina Khan did receive a lot of flak for making personal remarks on her co-contestants. She also landed in soup when she slut-shamed Arshi Khan for her choice of clothes. Not only audience, but few celebrities also had problems with Hina Khan's playing tactics. 
Image Sources: Twitter/Mihir Trivedi and Twitter/Arif Parveiz‏