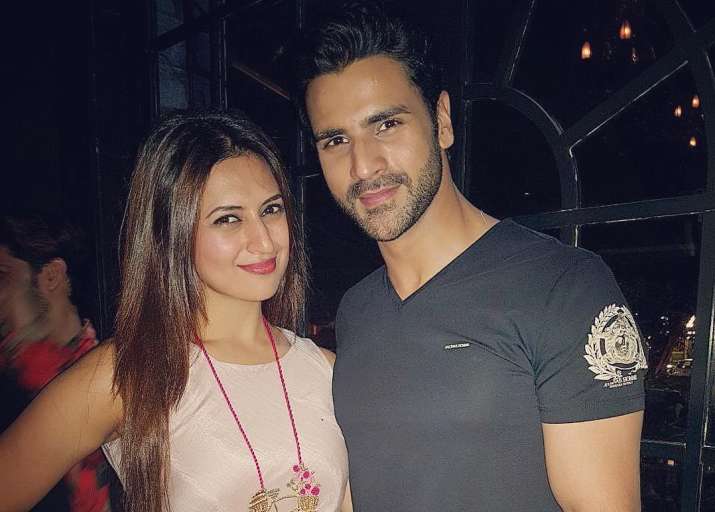 TV actor Divyanka Tripathi and Vivek Dahiya have been avoiding pregnancy question just like any other celebrity couple. Last year, the rumours of Divyanka being pregnant surfaced on internet. This came after the actress planned to leave the show Yeh Hai Mohabbatein. It was being speculated that her pregnancy might be the reason why she wants to quit the show. It is usual to happen. As soon as you get married, people start bombarding you with questions about the next phase-parenthood.
Divyanka and Vivek, just like any other couple, were also dodging these questions. And to stop these rumours once and for all, Vivek Dahiya clarified on behalf of the couple in an interview with Hindustan Times. He made it clear that he and Divyanka are not planning a family as yet.
He said, "hese are just rumours. We're not planning a family already. There are a lot of milestones that need to be achieved. We just want to be ready, I don't think we're ready right now. The news came out that Divyanka was part of the Forbes list (2017 Forbes India Celebrity 100) and we were really happy about it. We aim to go higher. So, there's a lot of motivation to keep pushing ourselves forward and achieve more. There's a lot on our plate. I have things planned for myself career-wise."
"I take it very positively. I think all these people who're concerned about us have become one big family. You know how there are people in your family your dad is and your aunts speculating about when shall we have a baby? [Fans] are almost as close to us as our family. They've been part of our journey from the start and they know exactly, step by step, about how we came together. They all do it in good faith and with lots of love," he added.
Divyanka Tripathi and Vivek Dahiya are one of the most loved TV couples. They met on the set of Yeh Hai Mohabbatein and got hitched in July, 2016.