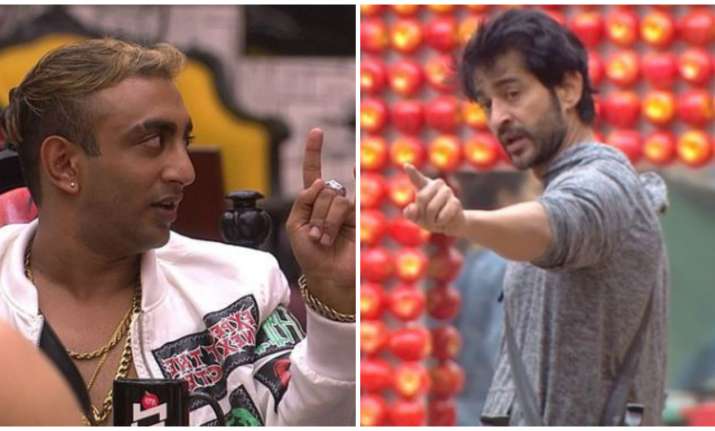 As Fukrey Returns star are set to enter the Bigg Boss 11 house, fans are expecting some fun and light moments among contestants. In yesterday's episode, we saw a sneak peek into the weird games conducted by actors. In one such game, Hiten is asked to whom will he marry among Bigg Boss 11 contestants if given a option, he says, 'Arshi se kar loonga''.
Pulkit Samrat, Richa Chadha, Manjot Singh and Varun Sharma got along with housemates very well. One of them asked Hiten to name a contestant he would like to take a revenge on. Hiten took Akash's name and then came a weird and insulting task. The actor had to apply a boot polish on Akash's bald head. While Hiten enjoyed the task, Akash too took it sportively.
Well, both the contestants are good friends but few episodes back, Hiten got angry when Akash said he is enjoying the attention by Arshi Khan. This didn't go down well with Hiten and he asked him to shut up. Hiten also said that now he regrets saving him in one of the tasks.
Recently, Akash tried to get cosy with Arshi and the latter was seen enjoying it. Arshi kept on giggling and calling Hiten for her rescue. Later, Vikas Gupta and Hiten told Arshi to push away or slap Akash if she doesn't like his behaviour.