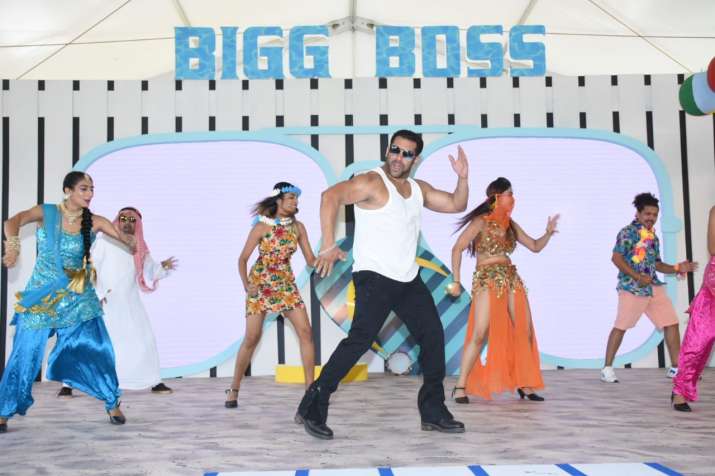 Bigg Boss 12 will return on your screens on September 16 with fresh controversies, interesting contestants and host Salman Khan. However, a show such as Bigg Boss, which has been a TRP spinner for over a decade now, needs to up its game constantly. So, before the Bigg Boss 12 premieres, the makers decided to give the audience a taste of what to expect via a grand launch in Goa. In the past, the show was launched in Lonavala and the contestants directly entered the house.
Host Salman Khan, who is looking forward to the 12th season, said that every time the television show "brings in a new experience for me."
"'Bigg Boss' is a show that not only the nation looks forward to but even I look forward to it with equal gusto. Though I have been hosting it for 8 years, every time, it brings in a new experience for me and I make a few more connections," said the 'Race 3' star.
Further, while talking about the theme of 'Bigg Boss' season 12, the actor said, "The theme 'vichitra jodis' is very amusing and the vast array of couples that we have shortlisted will surely keep the viewers engrossed to the show. It'll be fun to see whether the jodis have each other's back or fall apart during the hard times."
The 'Bharat' star on Tuesday launched the new season of the show here, where he reached the venue in style on a boat.
The grand launch of the show will take place on September 16.
(With ANI Inputs)