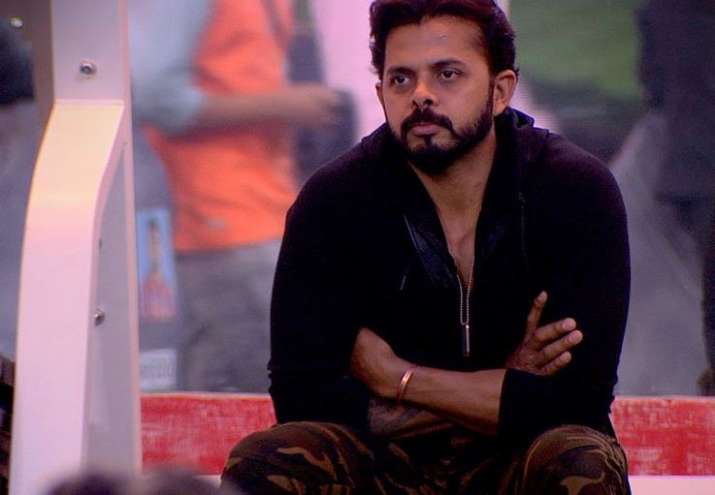 After the fiery episode of November 28, fans were eagerly waiting to see what happens next in tonight's episode. Surbhi and Sreesanth were at loggerheads with each other during the captaincy task. With increasing conflicts, Bigg Boss finally had to cancel the task. The day begins with housemates getting up the song Tumhi Ho Bandhu which doesn't suit them in any way. Romil teases Somi Khan that Bigg Boss intentionally played the song for her and Deepak Thakur.
On the other hand, Sreesanth is angry that the other team is uselessly targeting him. Romil agrees to the former cricketer and says that they have to do as they were doing. Jasleen Matharu tries to convince Megha and Romil that she's not going to change. Deepak and Karanvir passes comments on her. Rohit Suchanti also tests her patience by joining KVB and Deepak. As a result, Jasleen loses her cool and get into a spat with Rohit.
Ab waqt aa chuka hai #BB12 mein captaincy ke daavedaar chunne ka! Kaun jaayega iss race mein aage? #BiggBoss12 @BigMusclesNutri pic.twitter.com/cHk8otTfrl

— COLORS (@ColorsTV) November 29, 2018
Megha Dhade is seen discussing with Dipika Kakar that Happy Club i.e Romil, Surbhi, Deepak and Somi's friendship is fake. Deepak and Karanvir also discuss the same thing.
In the captaincy task, Bigg Boss asks housemates to select 4 members as the contenders for captaincy based on their performance in luxury budget task. Somi and Jasleen were not allowed to participate as a punishment. The housemates finally take Dipika, Romil, Deepak and Surbhi's name after a lot of arguments. Megha and Rohit were not happy that no one took their name. Megha was disappointed with Sreesanth that despite being her friend he didn't take her name. Same is the case with Rohit Suchanti who was upset with Surbhi Rana.
.@imrohitsuchanti ne washroom break ka kiya hai ek jugaad! Dekhiye yeh saara dhamaka abhi. #BB12 #BiggBoss12 pic.twitter.com/lLB7pgmzxa

— COLORS (@ColorsTV) November 29, 2018
Four swords with Dipika, Romil, Deepak and Surbhi's name were kept inside four rocks. Thy had to protect the swords for as long as they can. The person will be eliminated if their sword was removed from the rock. No one was allowed to forcefully pull the sword but instead asked to convince the contenders to leave their sword. Dipika choses Megha, Romil choses Jasleen, Deepak choses Karanvir while Surbhi choses Rohit to protect their sword.
Captaincy task creates a chaos in Bigg Boss house. The housemates are unable to zero down on one contender for captaincy. Surbhi and Sreesanth indulged into a fight. All these fights led to Bigg Boss cancelling the task.
On the other hand, Somi Khan confronts Deepak Thakur for his feelings. She said that she respects her feelings but she doesn't want to stretch things. She even told Deepak that Dipika asked her to discuss things in front of everyone but she wanted to discuss with him first.