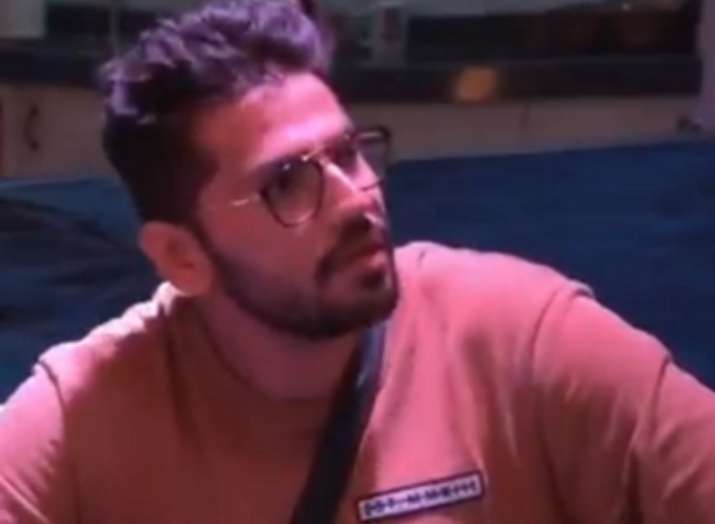 Bigg Boss 12 November 15 Highlights: Shivashish and Romil Chaudhary battle it out in Captaincy task in today's episode which will eventually result in a big fight in the house. On the other hand, Surbhi is upset with Deepak and Romil for playing with her emotions. Also, Megha Dhade is hurt that housemates make fun of her winning title. Who do you think will win the captaincy task?
Here are all the LIVE updates from Bigg Boss 12:
10:05 pm- Shivashish disobeys Bigg Boss and all housemates get nominated as punishment.
#ShivashishMishra ne kar di @BiggBoss se baghawat. Kya hoga iska anjaam? Dekhiye break ke baad. #BiggBoss12 #BB12

— COLORS (@ColorsTV) November 15, 2018
​
10:00 pm- Shivashish, unable to hold anymore, leaves his seat resulting in Romil Chaudhary becoming the next Fizz Captain. Shivashish tries to console Sreesanth along with Dipika. Somi, Deepak and Rohit blame Jasleen for shouting on them in the TRP task.
Woah! #ShivashishMishra uth gaye kursi se aur naye APPY FIZZ captain bante hain #RomilChoudhary. Did you see this coming? #BB12 #BiggBoss12 @iamappyfizz

— COLORS (@ColorsTV) November 15, 2018
09:45 pm- Sreesanth again locks himself in the bathroom and cries. Dipika and Sreishty try to console him. Dipika tries to mend things Sreesanth trying to make him understand that everyone cares for Shivashish equally.
.@sreesanth36 gets emotional in the #BB12 house due to @ms_dipika while #ShivashishMishra changes his position in the seat. #BiggBoss12

— COLORS (@ColorsTV) November 15, 2018
09:40 pm- Sreesanth and Deepak lock horns. Sreesanth is upset with Karanvir that he is eating halwa when Shivashish and Romil are facing torture. He is more upset with Dipika that she made the sweet dish.
.@sreesanth36 hue naraaz kyunki sanchaalak ko mila @ms_dipika se halwa aur unke saamne daavedaar baithe hain bhookhe. #BB12 #BiggBoss12 @cpplusglobal

— COLORS (@ColorsTV) November 15, 2018
The housemates have also collected the garbage to put on #ShivashishMishra and #RomilChoudhary. Kya shuru hoga koi bada yudh? #BB12 #BiggBoss12 pic.twitter.com/6nTwD4PNY3

— COLORS (@ColorsTV) November 15, 2018
09:30 pm- Bigg Boss gives another captaincy task to the housemates. In this task, Romil and Shivashish will sit on the seats in the garden area and will have to be seated till the end to become the next Fizz captain. Housemates will try to make them stand from their seat. Sreesanth supports Shivashish and stops Deepak from torturing Shiv. Housemates try their best to make their favorite contestant the next captain.
.@imrohitsuchanti and #DeepakThakur are all buckled up to fight in the captaincy task. #BB12 #BiggBoss12

— COLORS (@ColorsTV) November 15, 2018
09:20 pm- Captaincy task starts. While Surbhi goes with Shivashish in the first round, Srishti supports Romil to entertain the housemates. On the other hand, housemates fight on the remote to change the channels. Srishty entertains as Megha and Dipika from the house. The fight results in a disaster as the remote control gets spoiled as well as the task. Looking at the housemates' behaviour, Bigg Boss decides to drop the task.
#SurbhiRana ne welcome kiya 'mushtande' #ShivashishMishra ko on the chat show! #BB12 #BiggBoss12 @SportobyMacho pic.twitter.com/E7WOkXZzL0

— COLORS (@ColorsTV) November 15, 2018
Captain ke chunaav ke liye diya gaya TRP task hua raddh! Aage hoga kya, dekhiye #BB12 mein! #BiggBoss12

— COLORS (@ColorsTV) November 15, 2018
09:10 pm- Housemates wake up to the beats of Baar Baar Dekho. On one side Romil tries to keep Megha on his side for captaincy, Surbhi declares she will be supporting Shiv. Jasleen also supports Shiv. On the other hand, Somi and Surbhi discuss how Romil and Deepak have changed for the game. While discussing about them, they start blaming each other and Somi leaves. This makes Surbhi cry and she starts shouting 'I wanna go home.' Looking at Surbhi's behaviour, Romil says to Jasleen that she is just playing the game now. Bigg Boss announces the captaincy task called TRP in which Shivashish and Romil will try to promote their show more than the other and housemates will see their show.
The housemates wake up to the tunes of 'Baar baar dekho'! What twists await the housemates in tonight's episode? Find out now. #BB12 #BiggBoss12

— COLORS (@ColorsTV) November 15, 2018
For all the buzz related to Bigg Boss 12, Click here
More Bollywood stories and picture galleries
For all latest news and updates, stay tuned to our Facebook page