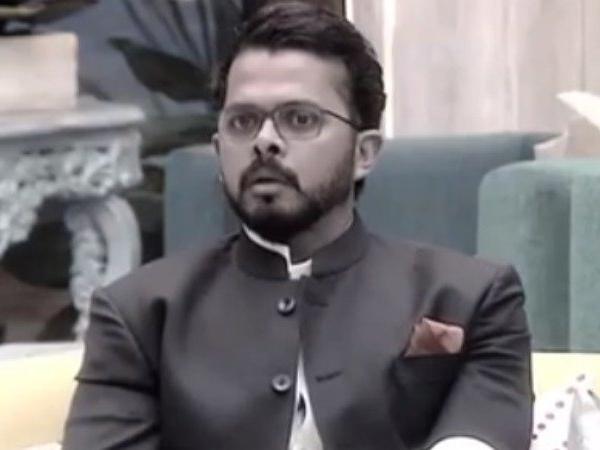 In Bigg Boss 12 nomination task tonight, the house will turn into a war zone and captain Surbhi has the power to press the detonator and blow up bunker the contestant she wants to nominate.
As Bigg Boss 12 draws closer to grand finale, the nomination tasks are getting interesting with each passing week. This time, the house is converted into war zone and captain Surbhi has the power to press the detonator and blow up bunkers of contestants she want to nominate.
The house is divided into two teams. One has Dipika, Jasleen, Deepak and Romil and the other has Karanvir, Sreesanth, Somi and Rohit. The garden area is separated into two halves and both the teams have to be in the their respective LOCs.
Line of control ke dono taraf hai dushman camps jiska trigger hai ghar ki captain #SurbhiRana ke paas! Kaun hoga kaamyaab khudko bachaane mein? Dekhiye #BiggBoss12 aaj raat 9 baje for the dhoom dhadaka. #BB12 pic.twitter.com/HoVex8EKWu

— Bigg Boss (@BiggBoss) November 26, 2018
Here are Highlights for Bigg Boss 11 November 26 Episode
9: 50 PM:  Jasleen and Surbhi lock horns. Romil discusses about Somi with Rohit. Meanwhile, Somi is seen discussing about Romil with Surbhi. Romil leaves a sorry note for Somi.
9: 40 PM: Megha, Romil, Dipika, Deepak and Jasleen are nominated for eviction this week.
9: 38 PM: Surbhi bursts Somi's bunker.
9: 35 PM:  Rohit is the next to get nominated for eviction this week. Next, Surbhi blows up Romil's bunk.
9: 32 PM:  Surbhi blows up Jasleen's bunk.
9: 30 PM: Bigg Boss announces the LOC task to decide the contestants who will be nominated for eviction this week. The house is divided into two teams – Dipika Kakar Ibrahim, Jasleen Matharu, Deepak Thakur and Romil Chaudhary and Karanvir Bohra, Sreesanth, Somi Khan and Rohit Suchanti. Surbhi Rana, who is the captain, is given the choice to nominate whoever she wants. Every contestant has a bunk in the LOC area created in the garden area. After every explosion sound, Surbhi has to blow up the bunk of the contestant she wants to nominate.
9: 20 PM: Somi gets angry and says she motivates him when he is called lazy. Surbhi says Romil is a gossip. Surbhi tells Jasleen that the gossip relating to Anup and her was also started by him.
9: 15 PM: Contestants wake up to Dhoom Machale song. Somi talks about Deepak with Dipika while Deepak and Surbhi discuss otherwise. Surbhi says she can't see anyone sad.Bigg Boss warns Rohit to wear his mic and captain Surbhi punishes him by asking him to do the dishes for the day. Romil and Surbhi get into a big fight. Romil comes and taunts Surbhi for not being a good captain.
9: 10 PM: Karanvir and Somi discuss about Dipika and Sreesanth's involvement in the Bigg Boss 12 game.
9 PM: Jasleen Matharu confronts Surbhi and says that as a captain she shouldn't be partial and play the game in a fair manner. She also says that Surbhi has changed a lot over the past few days. Sreesanth opens up about the match-fixing controversy, in which he was allegedly involved. Sreesanth can be seen telling Dipika Kakar and others how he fell into depression during the time and even considered committing suicide. He shared that he was innocent yet the authorities accused him of match-fixing which involved a sum of Rs 10 lakhs. He begins to cry inconsolably, while other contestants help him calm down.