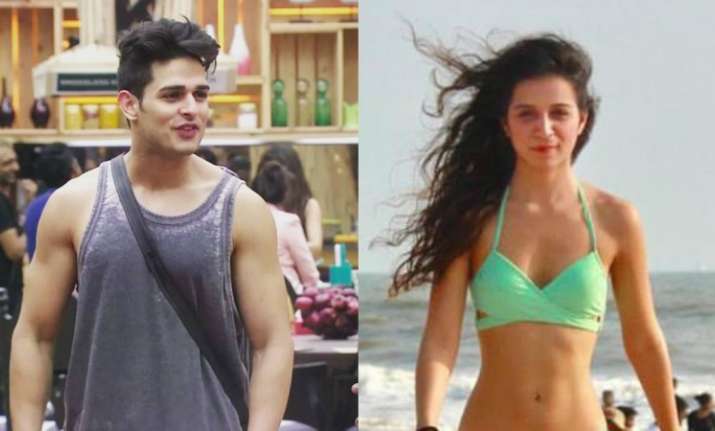 Good friends turned "close buddies" Priyank Sharma and Benafsha Soonawalla are grabbing the spotlight in Bigg Boss 11 for all the wrong reasons. In the last episode, almost all contestants were seen gossiping about Priyank and Benafsha for sharing the same bed. While Vikas Gupta advised Priyank to stop doing such "cheap tricks" on national television, Hina Khan and Benafsha got engaged in a heated argument. Now, in a latest unseen video, Priyank is seen teaching some hip-hop dance moves to Sapna Choudhary. 
The shocking highlight comes when Benafsha comes to the scene and tries to copy the dance moves. On seeing her, Priyank's mood changes at once and then, he asks her to "get lost".
At this point, Sapna hits Priyank lightly on the head and asks him to behave properly with Benafsha. The video, uploaded by a Bigg Boss 11 fan page, has now gone viral. You can watch the video right here.
Priyank Sharma and Benafsha Soonawalla are friends outside the Bigg Boss house and, both are in a relationship with separate individuals. However, Priyank's girlfriend Divya Agarwal has reportedly broken up with him due to his growing closeness with Benafsha. 
On the other hand, Benafsha's boyfriend Varun Sood did a live public video and said that he trusts his girlfriend to the fullest.
Is Priyank trying out new strategy by staying away from Benafsha? Is the reality star supporting Vikas again in Bigg Boss 11? Share your opinions in the comments section below.
For more entertainment news and updates, follow our Facebook page