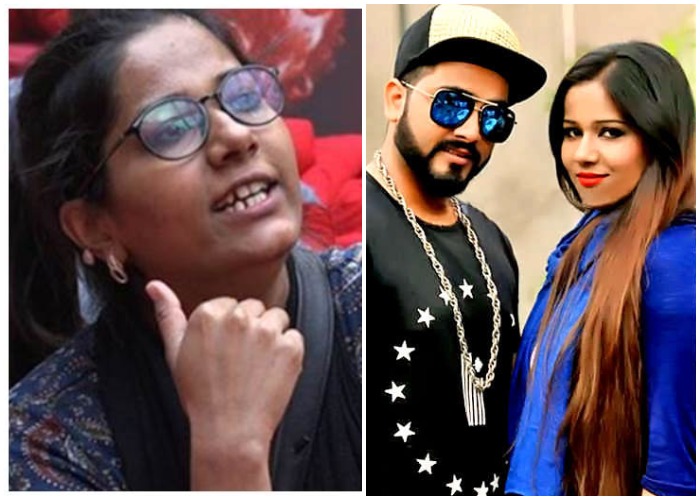 If you've been a regular follower of Bigg Boss 11, then you must know that there were 18 contestants in the house, 6 celebrities and 12 commoners. Mehjabi Siddiqui was among those 12 commoners who stepped inside the house as a Padosi. Though, her motive was to make the housemates stay in the house troublesome, but she instead got fazed away in the crowd and ultimately got eliminated. Not only Mehjabi but many commoners were evicted from the house. Most of them went on living their life like usual. But Mehjabi Siddiqui underwent some serious transformation which sent the internet into frenzy.
Before you see the pictures, let us tell you that the 'anaconda' Mehjabi Siddiqui doesn't like the same old Mehjabi anymore. She's changed and perhaps, changed for better. Compare her present day pictures to her old pictures and you cannot find a similarity at all. It was difficult to recognise the former Bigg Boss 11 contestant before reading her name in the caption. Check out her latest pictures.
Ye rahi anaconda🐍 😝 i mean Mehjabi saddiqui... pahechan me hi nhi aarahi pic.twitter.com/9oOKoM6HMp

— Telly Spice (@TellySpice) December 20, 2017
Mehjabi Siddiqui is posing with her husband in the picture. It seems like one of them is celebrating their birthday.
#BB11 Mehjabi with her Husband pic.twitter.com/OjqV9IuBoC

— Telly Spice (@TellySpice) December 20, 2017
Let's give you a brief recap of Mehjabi's stint on the show. She did create havoc in the house for her fights with co-contestant Arshi Khan. She also hogged headlines when she stood up boldly against those who called her 'Kaali Daayan'. Mehjabi said that she has no insecurities about her complexion, and is, instead, proud of her skin colour.
She was eliminated with Sabyasachi Satpathy in double eviction in Bigg Boss 11. Do share your thoughts on Mehjabi Siddiqui's massive transformation. She's looking prettier, and that's for sure.