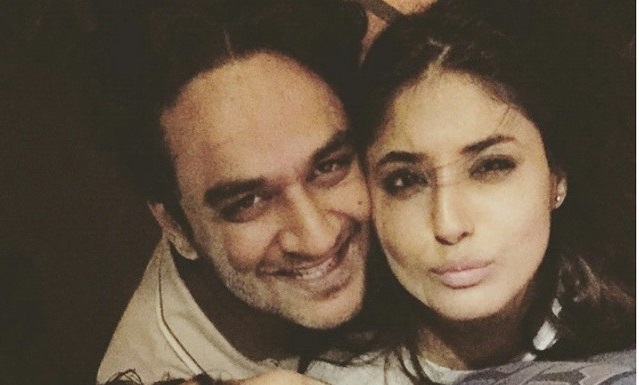 Bigg Boss 11 is now in its last leg. The fights are getting fiercer and now each and every player is playing for themselves. Everybody wants to win and the cut-throat competition in the house has definitely taken a toll on friendships that survived the rough 15 week stay in the house. Apart from Shilpa Shinde, everybody seems to have lost their friends in the house. Hina Khan and Vikas Gupta are playing individually, while their friends either got evicted or switched sides. All these events took a toll on one of the smartest players of the house, Vikas Gupta. A few episodes back, he lost confidence that he'll survive against even Luv Tyagi.
Recently, the nominated contestants Shilpa Shinde, Vikas Gupta, Hina Khan and Luv Tyagi were taken to InOrbit Mall of Vashi in Mumbai where LIVE voting was contested for elimination. The fan power was so huge and immense which left the housemates overwhelmed. While Shilpa Shinde and Hina Khan were already a celebrity on front, it was a surprising thing for Vikas Gupta, who always remained behind the cameras. In last night's episode, after coming back to the Bigg Boss house, Vikas enthusiastically explained how crazy fans were behaving in the mall. In that moment, the older Vikas Gupta was back.
Seeing this, TV actress Kritika Kamra was overjoyed. For the uninitiated, Kritika has worked with Vikas Gupta in Channel V's 'The Serial'. Extending her support to her producer friend, she tweeted, "Managed to catch #bb11 . Good to see @lostboy54 back in form. And it was cute when he said "I haven't seen this ever." It's true. He has earned good will from people in the industry but it's NOW that he will see popularity like a "celebrity" #bravo.
"But strangely he's been carrying the tag of a celebrity since the beginning. He's been weighed with tv actors without any perks so far. I hope people don't assume he'll get votes.I hope he got enough to stay in the game. Because he deserves a spot in the finale. He has earned it," she added.
Kritika Kamra also tweeted about the 'bitching trend' that has gripped the 15th week of Bigg Boss 11. Criticising about it, she wrote, "Honestly, bitching isn't new but the level that people stoop down to while at it is.. well surprising. I won't comment on anybody's character because that would be defeating my own point but I found myself cringing today. #notthefirsttime #bb11"
Going by the last episode, we assume that she's talking about Shilpa Shinde and Puneesh Sharma's conversation after Hina Khan's debate in the house. Shilpa and Puneesh collectively took jibe at Hina's makeup and features. Puneesh even went to an extent of demeaning Hina's boyfriend Rocky Jaiswal.