Follow us on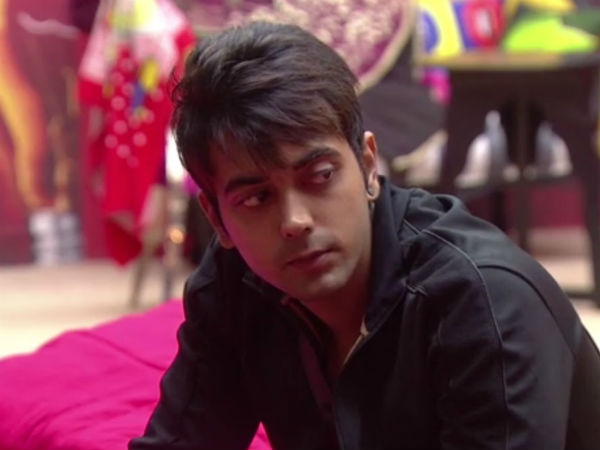 January 6 Weekend Ka Vaar was more entertaining as Rani Mukerji came to the show to promote her upcoming movie Hichki. She appreciated Vikas Gupta and had conversation with other contestants. Rani also had barrels of fun with housemates.
The actress also utilised this occasion to pull Salman Khan's leg and asked him to have babies. The duo grooved to some of the peppy tracks of their movie Hello Brother. 
Today, we witness a face off between Puneesh Sharm and Akash Dadlani in Sultani Akhada. However, the cherry on the cake is visit of Aiyaary's team, Sidharth Malhotra and Manoj Bajpayee who conduct a fun task among contestants. 
10:00 PM: Bigg Boss announces a task between commoners and celebrities. Commoners were represented by Puneesh and celebrities were represented by Hina. Both of them have to put forward their opinion on why a commoner or a celebrity should win. Puneesh gets 55% votes and Hina gets 79% votes.
9:53 PM: Hina gets around 400 votes, Shilpa gets approx 600, Luv gets 300 and Vikas got around 400 votes. Hina is sad to hear about Luv's elimination. Luv bids farewell to housemates and Hina gives him a warm farewell hug. House gears up for another live performance and live voting.
9:41 PM: Now it's time for elimination. The ballot box is opened inside the house and contestants count the votes they have got. Puneesh is given the task to sort the votes. Bigg Boss asks all the nominated contestants to sit separately and count their votes.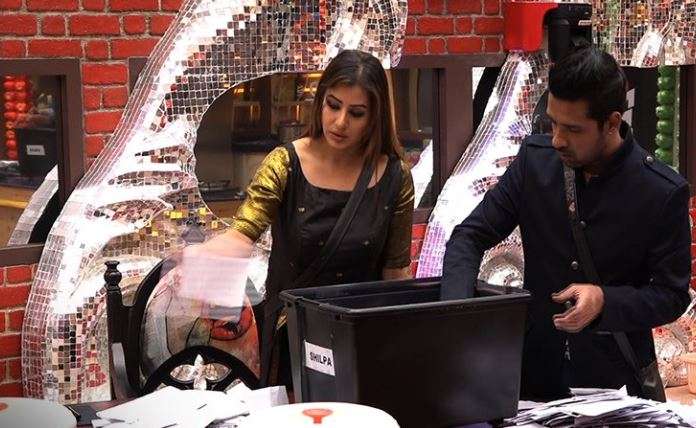 9:31 PM: Salman calls himself and Manoj Bajpayee, dinosaurs because they couldn't come to Bigg Boss to promote their first movie. The guests start entertaining audience. Rakul Preet Singh becomes lady Robinhood, Sidharth tries Tiger Zinda Hai dialogue in Bhojpuri and Manoj groove to the track of Disco Dancer.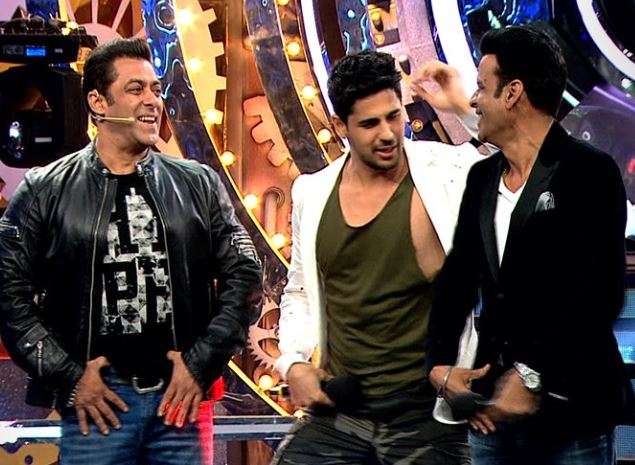 9:22 PM: Aiyaary stars Sidharth Malhotra and Manoj Bajpayee visit the house and conduct a fun task among contestants. Akash and Vikas win the game with their wit and intelligence. Sidharth asks contestants to name the biggest Aiyaary (master of trickery) of the house. Akash, Hina takes the name of Vikas and our mastermind names Shilpa. Hina shows the talent of faking her tears to Aiyaary stars.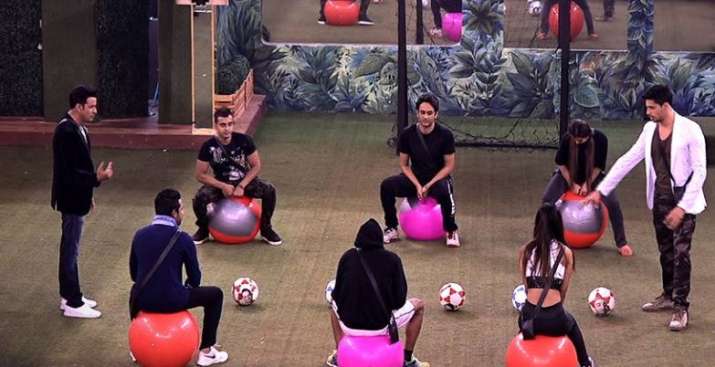 9:15 PM: Salman announces that Puneesh and Akash will be the contestants fighting in Sultani Akhada today. In the first round of Akhada, Puneesh says that Akash has become irritating from entertaining, also calls him unhygienic and mannerless. Puneesh wins both the rounds and becomes the winner of last Sultani Akhada.
9:00 PM: Salman Khan announces that this episode is the last Weekend Ka Vaar of Bigg Boss 11. The host also informs that a live voting will be conducted today. On being asked what contestants will miss the most, Hina Khan said that she will miss the open atmosphere. Luv Tyagi said that he will miss the morning music.
Last Appy Fizz caller questioned Shilpa on why she didn't perform in the task. Is it because of her huge fan following? Shilpa denies the accusations and said that she gave her 100% in all the tasks. The caller told Vikas Gupta that he is the most deserving contestant to win the show. Replying to Salman's question, Hina and Vikas said that gradually Shilpa has become lethargic. Puneesh Sharma jumps to Shilpa's defence. All housemates except Luv and Akash Dadlani get engaged in an argument.
Stay tuned to this space for all Bigg Boss updates