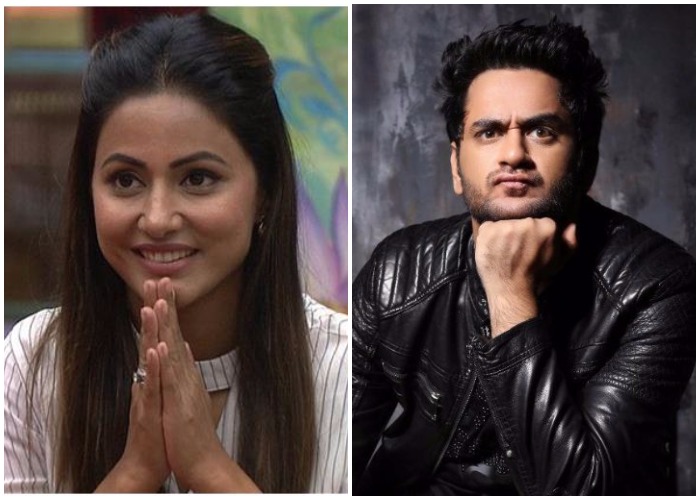 The temperature is moderate in the Bigg Boss 11 house nowadays. There's hardly any turbulence among the housemates. The reducing number of inmates might be the reason behind this transitory peaceful air of the house. While having a light-hearted conversation, Hina Khan and Vikas Gupta decide to flaunt their 'general knowledge' in front of the housemates. In an unseen video, Hina, Vikas, Arshi and other housemates are talking about facts and GK, but instead, end up making fools of them. Why? Watch it yourself.
@BiggBossNewz #VOOTUndekha : HMs GK session, while making fun of arshi's epic GK, Hina trying to display her knowledge, so according to her there r 4 tropics(actually2 Cancer& Capricorn,1 equator)n all 4 tropics passes through a country called Africa(which is a continent)😂😂😂 pic.twitter.com/6L9SMdEYmq

— Preeti mishra (@Iampreetytweety) December 3, 2017
In the video, Hina Khan the 'genius' is asking a question from the housemates. She asked, 'name a country which has all the FOUR tropics passing through it?'. Everyone fails to answer, including Vikas Gupta who said that Bhutan is a 'city' in Nepal. Hina then herself offers to answer the question and her answer amused not only us but the Twitterati as well. She said that 'Africa' is the only COUNTRY which has all the four tropics passing through it. The reactions were quick. But for those who didn't get the joke here, let us brief you a bit.
There are only two tropics, namely Tropic of Capricorn and Tropic of Capricorn. The Equator is not counted as a tropic. Moreover, Africa is not a country but a continent.
In the video the former Yeh Rishta Kya Kehlata Hai actress is also seen mocking Arshi Khan's General Knowledge. Let alone Hina Khan, the mastermind Vikas Gupta is no less. He is heard saying that Bhutan is city in Nepal. FYI, Bhutan is a country with Thimphu as its capital.
Some believed that Vikas Gupta was only repeating what Arshi Khan was saying and that his own general knowledge is not that grotesque.
Check out how people reacted to their silly demonstration of knowledge.
😂😂😂😂😂😂😂 are you crazy 4 tropics. Apane ghar k paas wali road ka zebra crossing bhi count kar rahi hai lagta hai...

— SHIVA SRIVASTAVA (@cma_shiva) December 3, 2017
Arey . Forget Hina Vikas ka dimaag. master mind. Only for shrewd planning. "Bhutan is a city in Nepal.... ROFL.... I can't stop laughing... 😂😂😂😂😂. Nepal n Bhutan fir God's sake are 2 separate countries....

— fasiha mujahid (@fasiha1995) December 3, 2017
Slow claps for
New Geography Teacher
Hina Khan
Who Declared Africa as a country😂
She made possible that Russia is the second largest country and Africa is largest
Moreover she has given names to 2 new latitudes which lead to 4 zones🤣
Are Polar Bears found in Africa🤣🤣🤣

— Siddharth 🦋💥 Anti 💫🎬 (@Siddharthbrol) December 3, 2017
Heena slow claps for you...amazing
Gk
😂😂😂😂😂

— Shikha (@Shikha14983281) December 3, 2017
This week, Puneesh Sharma, Luv Tyagi and Bandgi Kalra were nominated for eviction. According to source, it's Bandgi who has to leave the house this week. Watch the Weekend Ka Vaar tonight to see how Puneesh Sharma will react.